S&T's Ahmad receives Governor's Award for Excellence in Teaching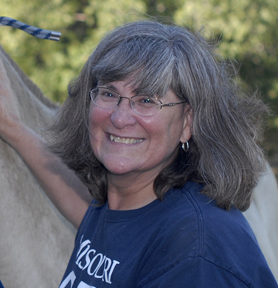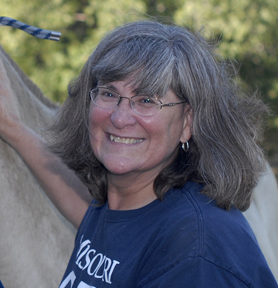 Dr. Diana Ahmad, Curators' Teaching Professor of history and political science at Missouri University of Science and Technology, has won the 2016 Governor's Award for Excellence in Teaching.
Each year, the Governor's Award is presented to one faculty member at each public institution of higher education in Missouri. This year's recipients were honored by Gov. Jay Nixon during an April 13 luncheon at Lincoln University's Scruggs University Center in Jefferson City, Missouri.
The awards, which are not monetary, are based on effective teaching, innovating course design and delivery, effective advising, service to the university community, commitment to high standards of excellence and success in nurturing student achievement.
Ahmad, who also serves as Missouri S&T's archivist, is an expert in the history of the American West. She is the author of "Success Depends on the Animals: Emigrants, Livestock, and Wild Animals on the Overland Trails, 1840-1869," which discusses the relationship between animals, both wild and domestic, and their human companions on the overland trails to the Pacific during the period of westward expansion in the mid-19th century. It was published in February 2016.
Her first book, "The Opium Debate and Chinese Exclusion Laws in the 19th Century American West," discusses the opium-smoking epidemic of the 1800s and links the demands for Chinese exclusion to their opium-smoking.
Ahmad also researches the role of the U.S. Navy in the Pacific at the turn of the 20th century. Her work has been featured in Great Plains Quarterly, Nevada in the West and the Hawaiian Journal of History. She has presented her research to both national and international audiences.
Ahmad earned a Ph.D. in history from the University of Missouri-Columbia in 1997. She earned master of arts and bachelor of arts degrees in history from the University of Wisconsin-Milwaukee in 1979 and 1974, respectively.
Ahmad joined the Missouri S&T faculty in 2000 as an assistant professor of history and political science. She was named associate professor in 2006 and professor in 2014. Missouri S&T's archivist since 2003, Ahmad has received over 30 awards for faculty excellence and outstanding teaching and advising, and was named Missouri S&T Woman of the Year in 2011.