Mars Rover build to be unveiled at Missouri S&T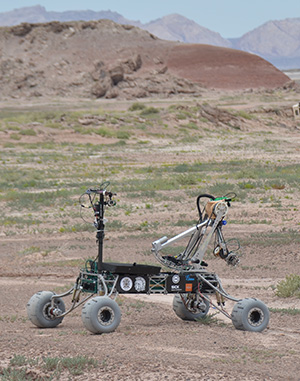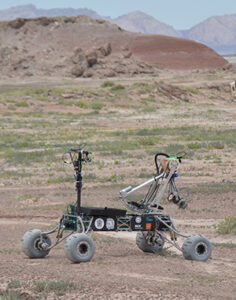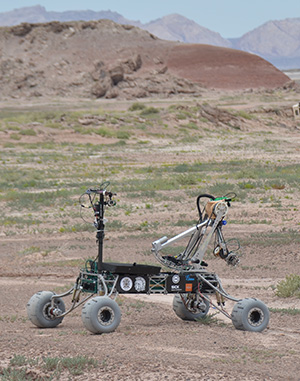 The Mars Rover Design Team at Missouri University of Science and Technology will unveil Zenith, this year's student-built rover, at a ceremony scheduled for noon Friday, April 15, in the Havener Center atrium.
After unveiling the rover, the team will host booths that showcase various parts and aspects of the vehicle. Tours of the Kummer Student Design Center will be offered starting at 2:30 p.m. that day. The events are free and open to the public.
The team will compete at the Mars Society's 2016 University Rover Challenge, held June 2-4 at the Mars Desert Research Station in Hanksville, Utah. Approximately 30 university teams from around the world have qualified to compete at the 2016 event. Last year, Missouri S&T earned fifth place in the international competition and represented the United States at the European Rover Challenge in Podzamcze, Poland.
The competition requires students to design and build the potential next generation of Mars rovers capable of working on the red planet and supporting future astronaut missions. Missouri S&T's Mars Rover Design Team began work on its vehicle in the fall and is now testing and refining it in preparation for the competition. During the competition, teams will maneuver their rovers across rough terrain and complete a series of tasks. Teams will also present a technical report detailing the rover's design specifications.