Chancellor's Challenge Award presented for campus innovation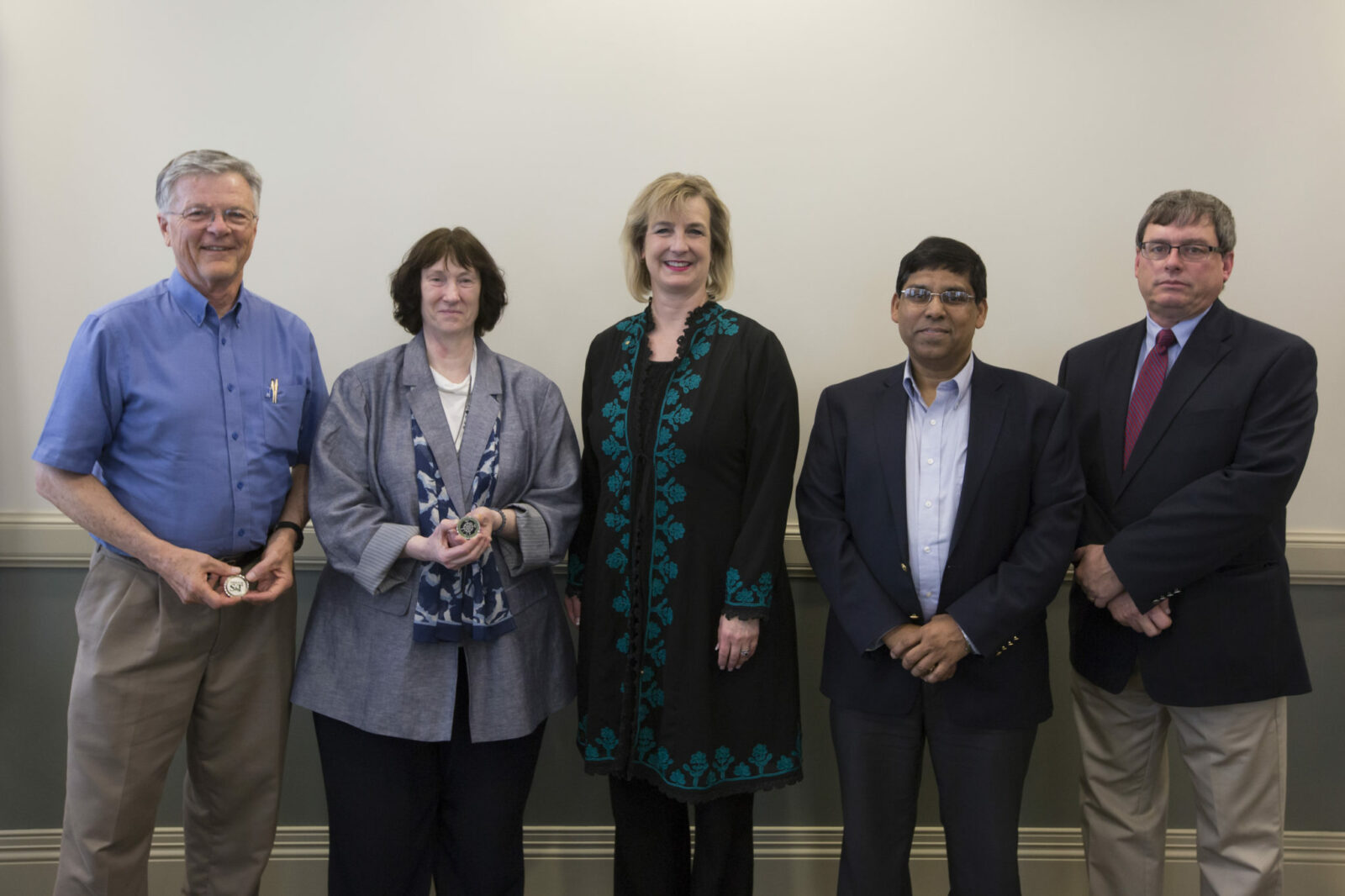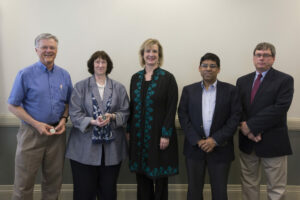 Four faculty and staff at Missouri University of Science and Technology were honored on Monday, April 18, with the Chancellor's Challenge Award for their innovation, entrepreneurship and development of Missouri S&T's National Science Foundation Innovation Corps Site Program.
Missouri S&T's designation as an I-Corps site means the university will develop and nurture an innovation ecosystem that builds upon research to guide the next generation of products and processes. The university will be fertile ground for experiential training for students, post-docs and faculty, along with serving neighboring universities, community colleges, middle schools and high schools through entrepreneurship courses, seminars, workshops and other outreach activities.
Missouri S&T Chancellor Cheryl B. Schrader awarded the Chancellor's Challenge Award to the following four members of the campus community:
— Dr. Bonnie Bachman, I-Corps site program manager and professor of economics
— Dr. Sajal Das, professor and chair of computer science and the Daniel C. St. Clair Endowed Chair in computer science
— John Lovitt, entrepreneur in residence at Missouri S&T
— Keith Strassner, director of technology transfer and economic development at Missouri S&T
The Chancellor's Challenge Award is presented twice a year to recognize and congratulate individuals on their strategic vision and implementation efforts in successfully forwarding the campus strategic plan. All employees, students, alumni and other partners are eligible for nomination. For more information on the award, visit progress.mst.edu/challengeaward.