Missouri S&T student earns awards for tracking nanoparticles in water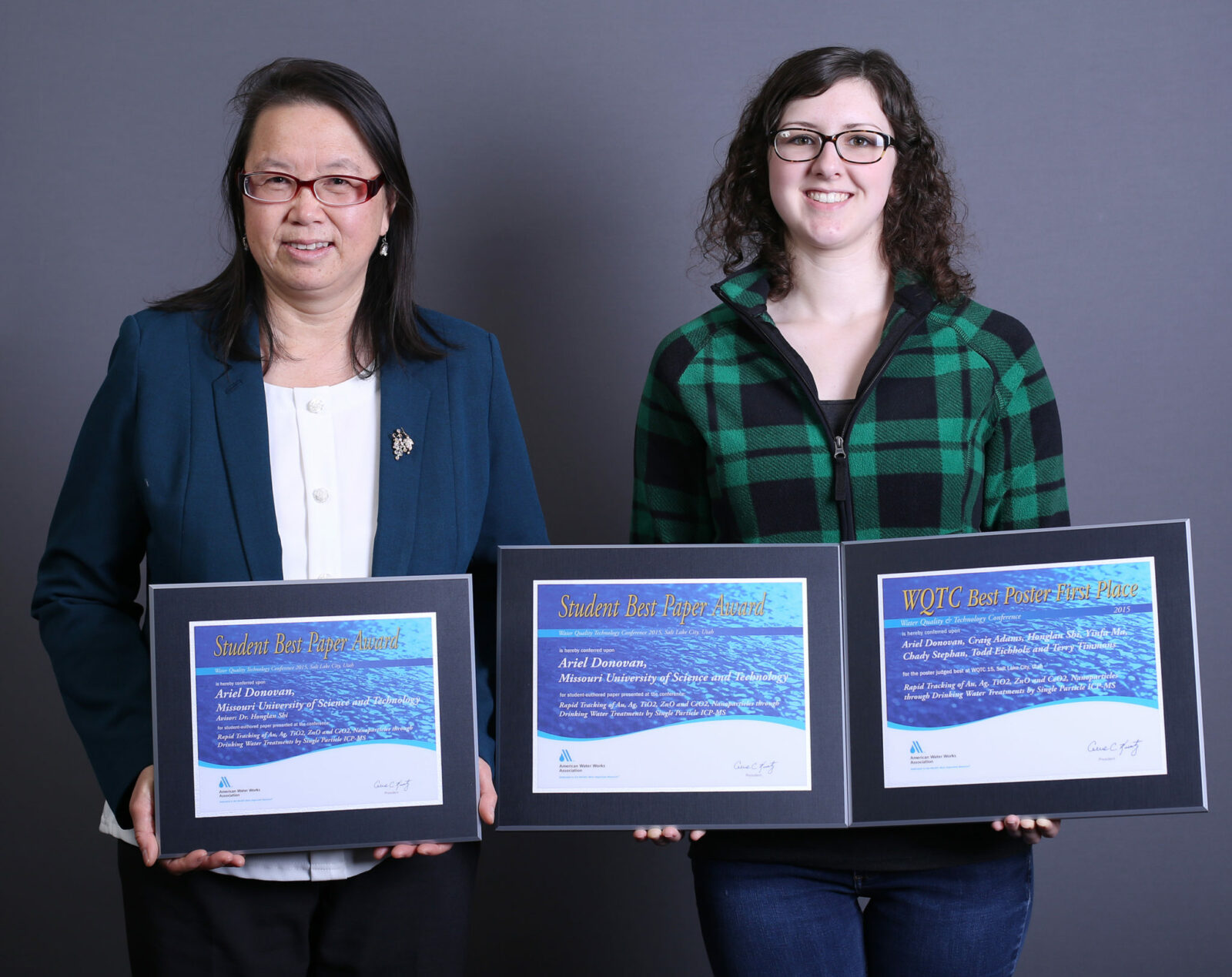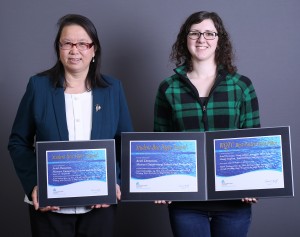 Ariel Donovan, a graduate student in chemistry at Missouri University of Science and Technology, recently earned two awards at the Water Quality and Technology Conference, an international conference of the American Water Works Association, for her research into the removal of nanoparticles during drinking water treatment processes.
Donovan was awarded best student paper for her article, "Single particle ICP-MS characterization of titanium dioxide, silver and gold nanoparticles during drinking water treatment," which was published in February 2016 in the academic journal "Chemosphere." Her research was supported by the Missouri Department of Natural Resources and PerkinElmer Inc. She also earned an award for best poster presentation at the conference. The awards include two plaques and a $1,500 cash prize. According to the award letter Donovan received, the competition for the awards were "very strong, with many fine papers to choose from."
Her advisor, Dr. Honglan Shi, an associate research professor of chemistry at Missouri S&T, also earned an award as Donovan's advisor and corresponding author of the article and poster.
Donovan's research looks into the presence of nanoparticles in natural water, if they end up in drinking water systems and how they can be removed during the treatment process. A new mass spectrometry methodology was developed and used in the study.
"Ariel is a great role model for students wishing to pursue research," says Shi. "She was an active member in the university's undergraduate research program and now performs primary research in various drinking water research projects."
During her undergraduate studies at Missouri S&T, Donovan, a native of Raymore, Missouri, worked to develop an agricultural byproduct-based adsorbent to remove heavy metals from water. She modified soybean hulls to remove most toxic heavy-metal elements, including lead, from water. Lead is one of the most commonly found water pollutants throughout the state of Missouri as a result of mining.
Donovan earned a bachelor of science in chemistry from Missouri S&T in 2014.