'Legendary Count Basie Orchestra' to perform at Leach Theatre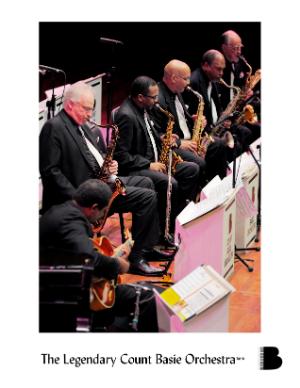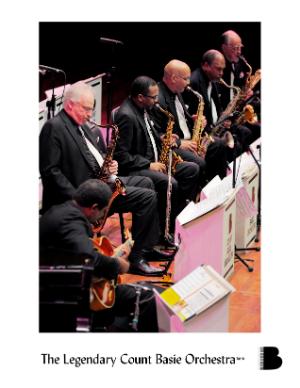 Eighty-one years after William "Count" Basie founded his orchestra in Kansas City, Missouri, the group will perform on the Missouri University of Science and Technology campus as part of the 2015-16 Leach Theatre Campus Performing Arts Series.
The Legendary Count Basie Orchestra will perform at 7:30 p.m. Saturday, March 5, In Leach Theatre of Castleman Hall, located at the corner of 10th and Main streets in Rolla.
Since Basie's death in 1984, his orchestra has continued touring. Now directed by trumpeter Scotty Barnhart, the group is made up of 18 instrumentalists and special guest vocalist Carmen Bradford. The orchestra has been called the "living embodiment of swing."
In the heyday of jazz music in America, Basie and his orchestra accompanied famous vocalists like Billie Holiday, Frank Sinatra, Nat King Cole, Bing Crosby and Ella Fitzgerald. Since its inception, the orchestra has won 18 Grammy Awards, toured the world and appeared in films like "Cinderfella" in 1960.
Tickets are $35 for adults and $25 for youth age 18 and younger and Missouri S&T students with a valid ID. Tickets can be purchased 9 a.m. to 4 p.m. Monday through Friday from the Leach Theatre Box Office, located in the vestibule inside the main entrance to Leach Theatre, facing 10th Street. Tickets can also be purchased online at leachtheatre.mst.edu/cpas/15-16/coutbasieorchestra/.
The performance is sponsored in part by Bott Radio Network, public radio station KMST 88.5 FM, Baymont Inn and Suites, and the Maxwell C. Weiner Endowment.
For more information about the March 5 performance, or to purchase tickets, contact Leach Theatre Box Office at 573-341-4219. More information about the Campus Performing Arts Series is available online at leachtheatre.mst.edu/newcpas/.