Spehr talks about unexpected career in seventh O'Keefe Lecture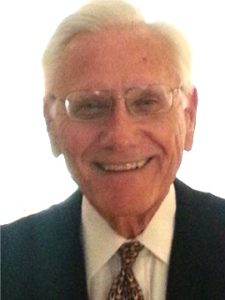 James L. Spehr, retired metallurgical engineer and alumnus of Missouri University of Science and Technology, will present a lecture in the seventh annual Dr. Thomas J. O'Keefe Lecture Series, presented by the Missouri S&T department of materials science and engineering.
Spehr's presentation, "An Unexpected Career," will be held at 3:30 p.m. Thursday, Oct. 22, in Planje Auditorium, 204 McNutt Hall. The lecture is free and open to the public.
A reception honoring Spehr will be held 2:45-3:15 p.m. in the McNutt Hall Commons.
Spehr earned bachelor of science and master of science degrees in metallurgical engineering from Missouri S&T in 1964 and 1969, respectively.
He spent his entire career working in the aerospace industry with McDonnell Douglas Corp., starting as a metallurgical engineer. Spehr progressed through numerous technical assignments, culminating in his assignment as vice president and general manager of the F-15 Eagle, F/A 18 Hornet and C17 Commercial Support projects.
Spehr's lecture will reflect on how a metallurgical engineer rose to the position of vice president and general manager of major aerospace programs through previous assignments, opportunities and timing. Spehr also will talk about how participating in a co-op during his college days helped shape and was influential in his career achievements.
The Dr. Thomas J. O'Keefe Lecture Series at Missouri S&T was created in memory of O'Keefe, Curators' Professor emeritus of metallurgical engineering. He earned bachelor of science and Ph.D. degrees from the university and taught in the metallurgical engineering department from 1953 until his death in 2008. The lecture series is funded by Joe and Sally Rupp. Joe Rupp was a student of O'Keefe's who earned a bachelor of science degree in metallurgical engineering degree from S&T in 1972.
###