KMST surpasses goal in fall membership drive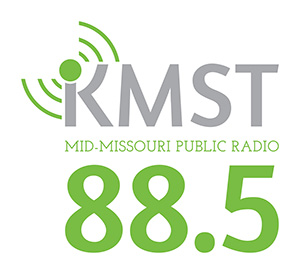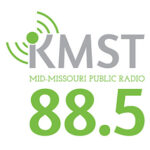 Missouri University of Science and Technology public radio station KMST finished up a successful drive on Saturday, Oct., 24, when it surpassed its goal of $72,000.
According to KMST station manager John Francis, the success of the drive was multifaceted.
"The drive total came to $72,719 and we received 33 new members," Francis says. "Thanks to the success of our fundraising efforts, and the loyalty of our listeners nationwide, we've secured program funding for the next six months," said Francis.
As part of its mission to support other community projects, KMST and Phelps County Bank partnered to raise $2,400 for the Rolla Animal Shelter and the Tri-County Humane Society. For each membership pledge KMST received during the drive, Phelps County Bank pledged $15 to be split between the two programs. KMST's past joint fundraising drives includes partnerships with the Friday Backpack Program, Smile Mobile, Wounded Warriors, Fill-A-Ford for the Holidays and others.
In addition to financial support, KMST gained valuable information from members about programming preferences and received several business inquiries about underwriting. This information is reviewed and programming decisions are based on the findings. Follow-up calls will be made to prospective underwriters.
KMST held several business-sponsored drawings this fall. Tom Krolak of Rolla won dinner and two tickets to the Marshall Tucker Band concert, sponsored by Wildwood Springs Lodge. A Rolla couple who wished to remain anonymous won an Amazon Kindle Fire, sponsored by Avalon Photography Studio of Rolla. Gerald Wilemski won a drawing for a Bose Wave Radio sponsored by Public House Brewing Co. George and Elizabeth Barnitz won an Apple iPad Mini, sponsored by Public House Brewing Co. Kelly Long of Rolla won a one-year family membership to the Centre in Rolla. Charlene Batstone of Salem won an Apple Watch sponsored by Public House Brewing Co.
A drawing was also held for a member-donated item. Jim and Amy Cornelius of Rolla won a limited edition numbered print by local artist Dan Woodward.
In its 41st year of service, KMST is a 100,000-watt non-commercial public radio station licensed to the Curators of the University of Missouri System. The station's funding comes from the Corporation for Public Broadcasting, Missouri S&T, the Missouri Arts Council, membership investments and underwriting.
KMST offers a mixed format of news from NPR, nationally and locally produced talk shows, and a wide range of music, including classical, jazz, acoustic folk, blues, big band, Celtic, bluegrass and Caribbean. KMST is located at 88.5 FM in and around the Rolla area, 96.3 FM in Lebanon, and is live streamed online at www.kmst.org. Listeners can also follow the station on Facebook.
The station is still accepting membership pledges. To pledge, call 573-341-4386 in Rolla, toll-free at 888-776-5678 or visit www.kmst.org.