Missouri S&T to celebrate Constitution Day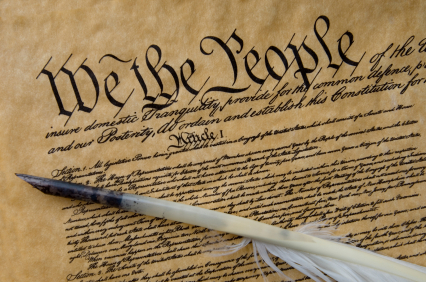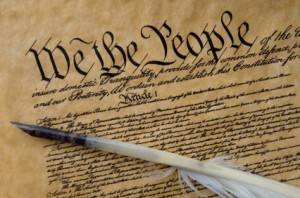 The history and political science department at Missouri University of Science and Technology is sponsoring a Constitution Day celebration at noon Thursday, Sept. 17, in Room 120 Butler-Carlton Civil Engineering Hall on the Missouri S&T campus.
Sept. 17 was designated as Constitution Day by the United States Congress to commemorate the signing of the Constitution on Sept. 17, 1787.
As part of the celebration, Missouri State Rep. Michael Butler will discuss unconstitutional policing.
Unconstitutional policing occurs when law enforcement officers violate the constitutional rights of a citizen during traffic stops, arrests or in any other interaction with civilians. The use of excessive force, theft of property or discriminatory stopping procedures are classified as unconstitutional policing.
"In Ferguson, Missouri, the Justice Department found the Ferguson police in violation of the Fourth Amendment by stopping drivers without reasonable suspicion, making arrests without probable cause, and the First and Fourth amendments by using excessive force and retaliation against those exercising their First amendment rights," says Dr. Michael Meagher, associate professor of political science at Missouri S&T and the event's organizer. "With the First and Fourth amendments being cited by the Justice Department and judges as constituting unconstitutional policing this matter goes to the heart of essential rights taken for granted by most Americans."
Butler represents part of St. Louis City as a representative for District 79. He was elected to his first two-year term in November 2012. Butler earned a master's degree in public affairs from the University of Missouri-Columbia.
For more information about Missouri S&T's Constitution Day activities, contact Meagher at mmeagher@mst.edu or call 573-341-4801.