Leach Theatre season begins with psychic show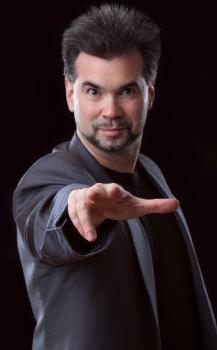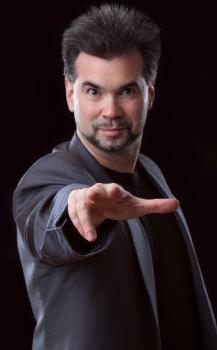 Classically trained actor and mind reader Joshua Kane will perform "Borders of the Mind – The Psychic Show for the Whole Family" to kickoff the Leach Special Performances Series at Missouri University of Science and Technology this September. The event will feature an interactive performance of telepathy and lie detection. Kane will identify audience members with special abilities and help them discover their inner superhero.
The show will be held at 7 p.m. Friday, Sept. 18, in Leach Theatre of Castleman Hall, located at the corner of 10th and Main streets in Rolla.
Kane is a classically trained actor from New York. Since 1991, he has run his own theatrical production company. His one-man shows blend the drama of solo theater with the art of storytelling. Kane has created and performed works for major museums, arts centers and festivals, including the Smithsonian Museum, the Jewish Museum, the Peabody Museum at Yale and the Ridgefield Museum of Contemporary Art.
Tickets are $15 for all audience members. Tickets are available to Missouri S&T students with a valid ID for $10. Tickets can be purchased 9 a.m. to 4 p.m. Monday through Friday from the Leach Theatre Box Office, located in the vestibule inside the main entrance to Leach Theatre, facing 10th Street. Tickets can also be purchased online at leachtheatre.mst.edu/leachspecialperformanceseries/joshuakane.
This Leach Special Performance is sponsored by Fidelity Communications and KFLW 98.9 FM The Fort. Financial assistance has also been provided by the Missouri Arts Council, a state agency. For more information about the performance or to purchase tickets, contact the Leach Theatre Box Office at 573-341-4219.