Missouri S&T Solar Car team ready to race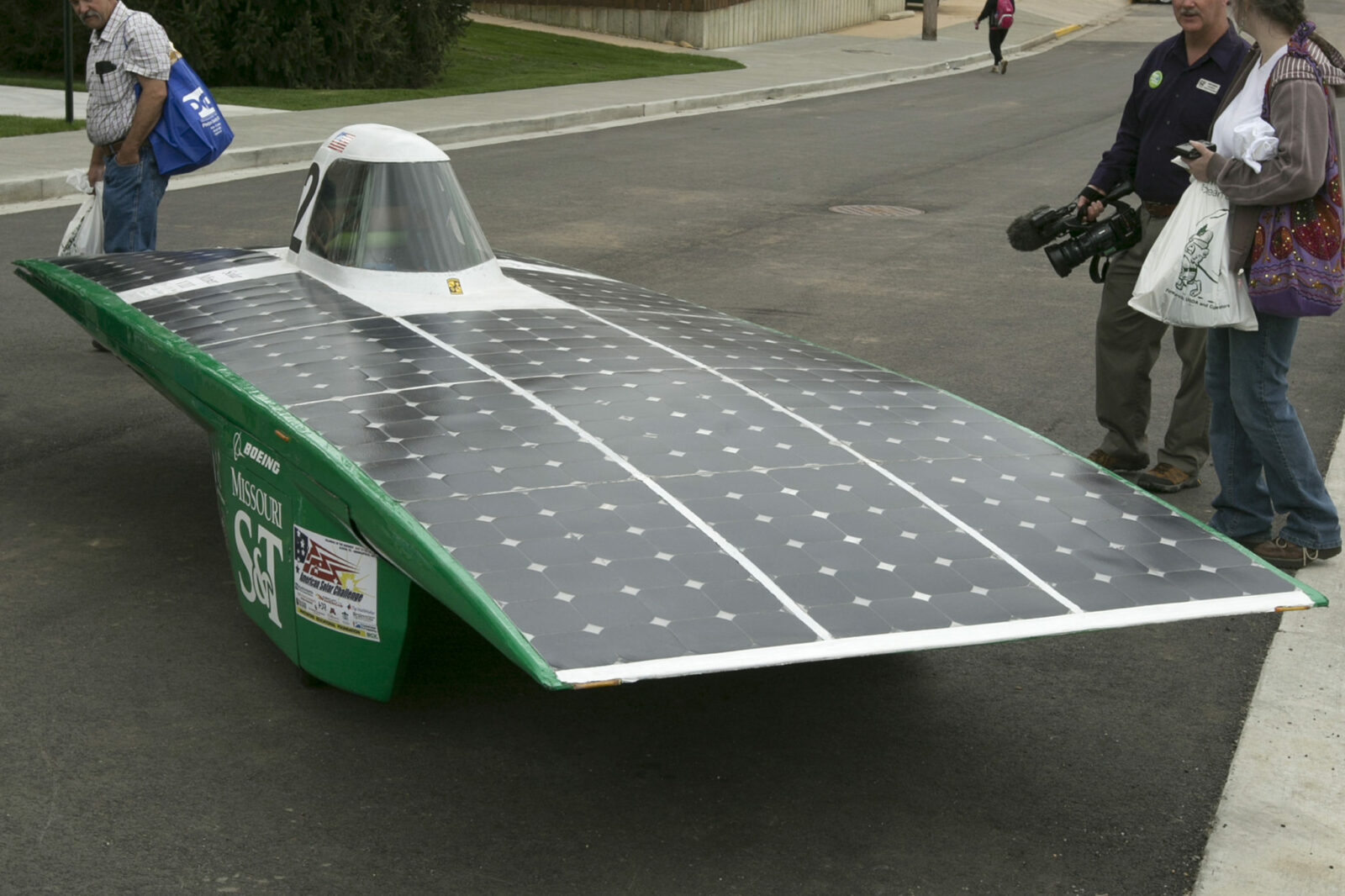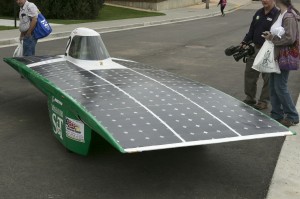 A team of students from Missouri University of Science and Technology will demonstrate the capabilities of solar-powered vehicles during the Formula Sun Grand Prix 2015. The event will be held Sunday, July 26, through Friday, July 31, in Austin, Texas.
Missouri S&T's Solar Car Design Team will compete against 16 other registered collegiate teams from around the world at the Circuit of The Americas, a 3.4-mile Formula One racetrack. S&T's student-designed and -built car is named Solar Miner VIII, in the tradition of past Missouri S&T solar car teams.
Teams start the event with three days of technical and safety inspections, then move on to three days of racing. Victory at the event goes to the team that completes the most laps over a three-day period.
Solar Miner VIII raced in Austin during last year's competition, but this year the street-legal vehicle sports a redesigned power system that is 40 percent more powerful than the car's 2014 technology. An upgraded telemetry system transmits the car's real-time energy consumption and performance data to the team to get the maximum performance from the sun's power.
Dr. Mehdi Ferdowsi, professor of electrical and computer engineering at Missouri S&T, John Tyler, a research engineer staff member at Missouri S&T, and Letha Young, a lieutenant in the Missouri S&T police department, are the team's advisors. John Schoeberle, a senior in mechanical engineering from Edwardsville, Illinois, is the team leader.
Keep up with the latest team information at solarcar.mst.edu or facebook.com/SolarCarTeam. For more information about the competition, visit americansolarchallenge.org. For more information about Missouri S&T's design teams, visit experiencethis.mst.edu.
The following Missouri S&T team members will travel to the competition:
Jorge Bretzke, a sophomore in aerospace engineering from Seattle, Washington
Charles Cooley, a freshman in mechanical engineering from Barnhart, Missouri
Donovan Gibson, a junior in mechanical engineering from Worth, Missouri
Nick Glover, a sophomore in electrical engineering from Algonquin, Illinois
Austin Holmsley, a senior in aerospace engineering from Wright City, Missouri
Nathan Jacobson, a senior in chemical engineering from Union, Kentucky
Conner Kostelac, a sophomore in engineering management from Platte City, Missouri
Caleb Olson, a sophomore in computer engineering from Vienna, Missouri
Daniel Peters, a junior in mechanical engineering from Pleasant Hill, Missouri
Katherine Ramsay, a senior in economics from Rolla, Missouri
Minhaz Rashid, a freshman in aerospace engineering from Florissant, Missouri
Miles Redman, a senior in computer engineering from St. Joseph, Missouri
Robert Ruark, a senior in electrical engineering from Glen Carbon, Illinois
John Schoeberle, a senior in mechanical engineering from Edwardsville, Illinois
Zach Smedley, a junior in mechanical engineering from Plattsburg, Missouri
Brandon Terlouw, a senior in mechanical engineering from Chesterfield, Missouri
Eric Walter, a freshman in electrical engineering from Old Monroe, Missouri.