Ten honored at S&T Staff Excellence Awards ceremony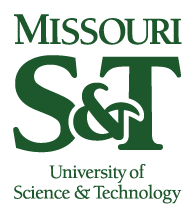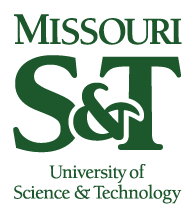 Ten full-time employees at Missouri University of Science and Technology were honored Wednesday, May 20, for their contributions to the campus during Missouri S&T Staff Recognition Day ceremonies on campus.
Each full-time winner received a certificate and a $600 check from Missouri S&T Chancellor Cheryl B. Schrader during the award ceremonies, which began at 9 a.m. in the St. Pat's Ballroom of the Havener Center.
The winners were selected from a group of staff members who were nominated by faculty, staff and students. Winners are selected on the basis of their job performance, relationship with associates and dedication to Missouri S&T.
The 2015 Staff Excellence Award winners are:
Terry Barner, senior video producer in marketing and communications
John Bullock, engineering technician I in civil, architectural and environmental engineering
David Johnson, lead evening building maintenance custodian in the Havener Center
Erica Long, senior academic advisor in mechanical and aerospace engineering
Sharon Matson, lead graduate specialist in the office of graduate studies
Julie Pittser, associate director of career opportunities and employer relations
Roger Redden, a custodian in facilities operations
Abigayle Sherman, program/project support coordinator in the Center for Infrastructure Engineering Studies
Cathy Williams, senior secretary in mechanical and aerospace engineering.
In addition to the Staff Excellence Awards, Staff Council presented the Jan Buhlinger Spirit Award to Sara Lewis, manager of student support services in student financial assistance and chair of the Missouri S&T Staff Council. The award is named for the late Jan Buhlinger, a former Missouri S&T staff member and member of Staff Council. Recipients are selected by Staff Council based on their spirit for Missouri S&T.