Missouri S&T launches crowdfunding website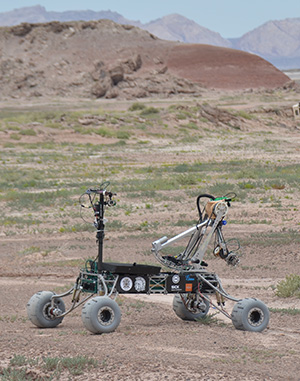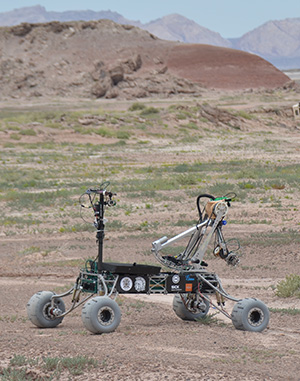 On Friday, April 3, Missouri S&T launched a new crowdfunding website — crowdfunding.mst.edu — designed to encourage innovation on campus and help meet short-term fundraising goals. Most S&T Crowdfunding campaigns are expected to last an average of 30 days.
Missouri S&T's first crowdfunding project is the Mars Rover Design Team, which hopes to raise $15,000 by the end of April.
Last May, the Mars Rover Design Team took second place among teams from around the world in the University Rover Challenge, sponsored by the Mars Society. The competition challenges college students to design and build the next generation of Mars rovers.
This fall, the team hopes to compete in the European Rover Challenge 2015, held Sept. 5-6 in Krakow, Poland. The team needs to raise enough money for international travel for the team and to ship the rover for the competition. The team, which will be the first American team to compete in the European Rover Challenge, will unveil its 2015 rover on Friday, April 17.
Donors who give through the crowdfunding site will receive perks in return for their gifts. Perks include 3D printed scale replicas of the Mars rover, parts from a former rover and a day with the team.
To make a gift to the team, visit crowdfunding.mst.edu and click on the Mars Rover Design Team box. The site features a video about the team and information about its projects and upcoming competition.
A second crowdfunding campaign is expected to launch mid-April. Additional projects will launch in the fall semester.
Anyone on campus can apply to S&T Crowdfunding as long as they are officially affiliated with an academic unit or a member of a recognized student organization. The best crowdfunding projects have a specific deadline that creates a sense of urgency to encourage donations during the 30-day period in which the project is live.
All applications will be reviewed by a panel of Missouri S&T faculty, staff and students, which will include subject matter experts related to the project. Selected applicants will be chosen based on team commitment, project appeal and the potential for goal achievement.
For more information on S&T Crowdfunding, contact Jonathan C. Hines, manager of prospect research and annual giving at Missouri S&T at hinesjc@mst.edu.