Fogg named chair of history and political science at S&T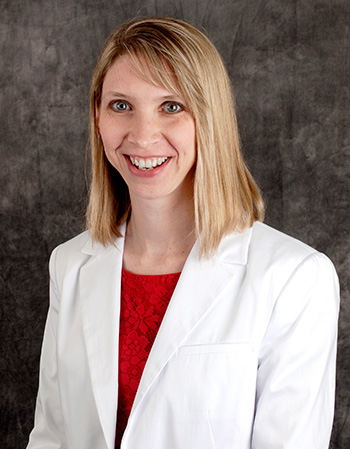 Dr. Shannon Fogg, associate professor of history and political science at Missouri University of Science and Technology, has been named chair of the history and political science department at Missouri S&T. Her appointment takes effect July 1.
Fogg will take over from Dr. Larry Gragg, Curators' Teaching Professor of history and political science, who will remain on the faculty in a teaching and research capacity. Gragg is researching the history of Las Vegas and preparing to write a history of the university to commemorate the 150th anniversary of Missouri S&T.
"Dr. Fogg's deep commitment to student learning combined with her scholarly reputation and dedication to campus diversity make her an excellent choice to lead the history and political science department," says Dr. Stephen Roberts, vice provost and dean of the College of Arts, Sciences, and Business at Missouri S&T. "I look forward to working with her in this new role."
Fogg is a European historian who specializes in the history of Modern France from the Enlightenment to the present with an emphasis on social history. Her research focuses on daily life in France during and after World War II.
Fogg joined the Missouri S&T faculty in 2004 as an assistant professor of history and political science and was named associate professor in 2011. She has taught more than 40 sections of 11 courses, including seven new courses.
While at Missouri S&T, Fogg has received the Faculty Research Award, the Faculty Teaching Award and the Faculty Service Award. She has served on the Governing Council of the Western Society for French History and the editorial board of the journal French Historical Studies. Fogg was named Missouri S&T's 2014 Woman of the Year and in 2012, she received an Inspirational Woman Award from leadership and cultural programs at Missouri S&T.
Fogg has produced numerous book reviews, published articles in peer-reviewed journals and contributed chapters to edited volumes. She received the 2009 Missouri Conference on History Book Award for her book The Politics of Everyday Life in Vichy France: Foreigners, Undesirables, and Strangers. Her current project is a book-length manuscript titled Stealing Home: Looting, Restitution, Reconstruction, and Jewish Lives in France 1942-1947.
Fogg earned a bachelor of arts degree in history from Texas A&M University in 1995. She earned master of arts and Ph.D. degrees in history from the University of Iowa in 1998 and 2003, respectively.