Missouri S&T women's mucking team wins world championship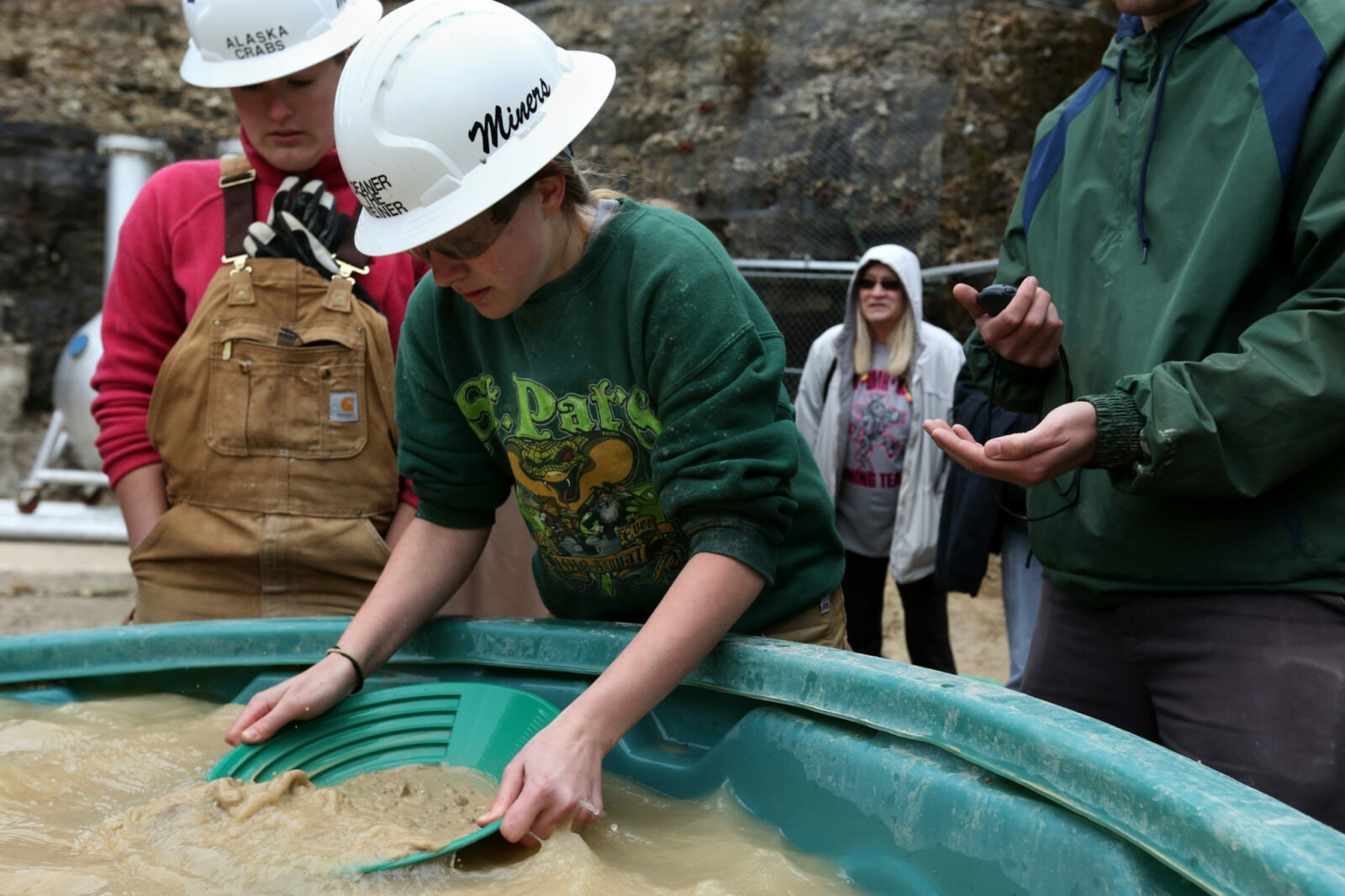 The Women's Mucking Team from Missouri University of Science and Technology has earned first place in its category at the 37th Intercollegiate Mining Competition. The team successfully defended its title as world champions in a competition designed to test skills in old-fashioned mining techniques generally known as "mucking." The event was held March 25-29 at the Western Australia School of Mines in Kalgoorlie, Australia.
Missouri S&T sent four teams to compete against over 50 other teams from the USA, Australia, Canada, England and Brazil in events based on mining techniques used in the late 19th and early 20th centuries. Students competed in timed events like gold panning, surveying, hand-mucking, hand-steeling, track-standing, Swede sawing and jackleg drilling. Missouri S&T's co-ed team earned sixth place, while the Men's A and B teams earned 12th and eighth place, respectively.
First held in 1978, the games were created to honor 91 miners who died in a fire at Idaho's Sunshine Mine in 1972. The competition celebrates traditional mining practices and helps create a global community of mining students. Mining colleges and universities around the world rotate hosting the Intercollegiate Mining Competition.
The members of the winning women's team are:
Aubry Brown, a junior in mining engineering from Greenwood, Missouri
Molly Clement, a senior in mechanical engineering from Souderton, Pennsylvania
Deanna Fitzgerald, a senior in mining engineering from Salisbury, Missouri
Kelsey Garrett, a senior in mining engineering from Wildwood, Missouri
Jennifer Holloway, a junior in mining engineering from Moscow Mills, Missouri
Abigail Pfaff, a junior in mining engineering from Ste. Genevieve, Missouri.