Missouri S&T historian examines gangster Bugsy Siegel in new biography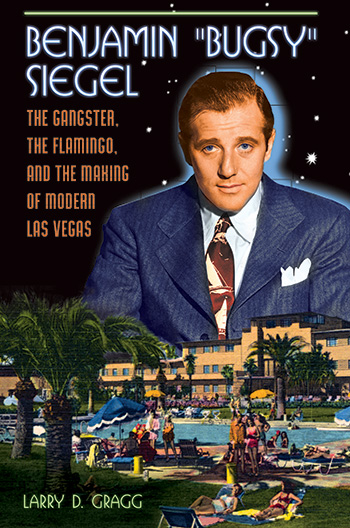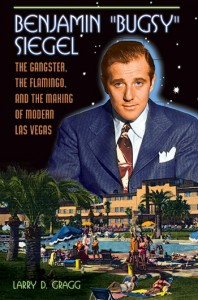 Benjamin "Bugsy" Siegel was a successful, charismatic and tough gangster, but he was neither a visionary who founded the Las Vegas Strip nor a pathological killer, says Missouri University of Science and Technology historian Larry Gragg in his biography of the mobster.
The book, Benjamin 'Bugsy' Siegel: The Gangster, the Flamingo, and the Making of Modern Las Vegas will be released on Jan. 30 by Praeger. In it, Gragg, a Curators' Teaching Professor and chair of history and political science at Missouri S&T, examines Siegel's image in popular culture and dispels myths about his contribution to the founding of Las Vegas.
Gragg also provides an in-depth examination of Siegel – from his early life in the Lower East Side of New York through his role in the construction of the Flamingo Hotel and Casino to his 1947 murder in a Beverly Hills girlfriend's home.
Unlike previous biographies, Gragg's book is the first to use more than 2,400 pages of FBI files on Siegel. Gragg also referenced documents about the reputed gangster in the New York City Municipal Archives and the 1950-51 testimony before the Senate committee on organized crime and interviewed the mobster's daughter.
Popular culture often depicts Siegel as either a pathological killer or a visionary who first understood Las Vegas' potential as a spectacular resort city. Gragg says both of those characterizations are caricatures.
"I have explained him as a gangster, like many others, who wanted, after gaining wealth through illegal means, to gain a sense of legitimacy through the construction of a hotel casino," he says. "He was a more complex and conflicted man than imagined in numerous films, and ultimately he craved respectability. He saw Las Vegas as his path to legitimacy."
Benjamin "Bugsy" Siegel: The Gangster, The Flamingo And The Making Of Modern Las Vegas is the second book in what Gragg plans as a four-book series. The first book, Bright Light City: Las Vegas in Popular Culture, was published in 2013. Ultimately Gragg hopes to write a comprehensive history of Las Vegas.
The third book in the series will examine the publicists, local journalists, civic leaders and hotel developers that created and successfully distributed appealing images of the city. The fourth book will feature Las Vegas in the 1950s, which Gragg says is a pivotal decade because it was during those years that the city became a leading tourist destination.
Gragg first visited Las Vegas as a tourist in 1992 and he has returned every year since. He's made over 50 trips in all. What began as a personal quest to understand his own attraction to Vegas led Gragg to explore what has made the city such a powerful magnet for millions of tourists over the past century.
"The reason I like Las Vegas is because it's almost all of the things that I am not," Gragg told a writer for the Las Vegas Weekly in a 2009 interview. "I'm rural America, I'm small-town America, I'm conservative in my personal finances, I'm not flamboyant, and Las Vegas is the opposite of all four of those."
Gragg joined the Missouri S&T history and political science faculty in 1977. In 2003, he was named chair of the department. From 2012 to 2013, he served as interim vice provost for undergraduate studies.
Gragg has authored seven American history books on topics ranging from the Salem witch trials to the English colonization of Barbados.