Missouri S&T's Air Force ROTC to present U.S. flag for St. Louis Rams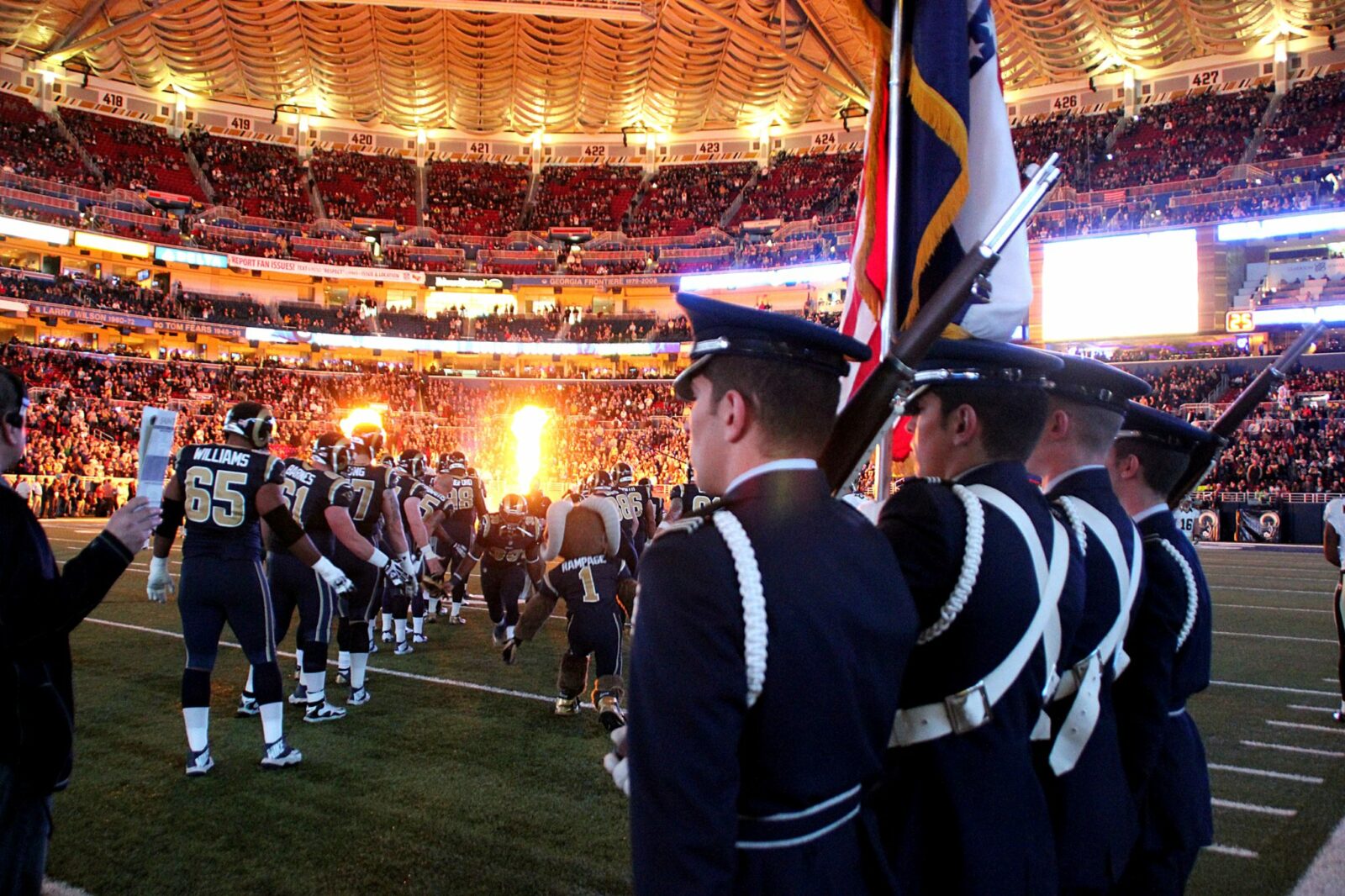 Students from the U.S. Air Force Reserve Officers' Training Corps (ROTC) Detachment 442 at Missouri University of Science and Technology will serve as Color Guard at the St. Louis Rams football game at the Edward Jones Dome in St. Louis on Sunday, Dec. 21.
The Missouri S&T students, called the Blue Sabres, will carry the U.S. flag and other flags in order of their respective position in the chain of command during the pre-game ceremonies on Sunday, prior to the game's 3:05 p.m. start.
The game will be the Rams' last regular season home game. The team will face the New York Giants.
"The organization is comprised of cadets who work hard to master the military drill and ceremonies required to perform a Color Guard," says Capt. Benjamin Seabough, the group's faculty advisor and an assistant professor of aerospace studies at Missouri S&T. "They represent this university and the United States Air Force with integrity and discipline and we're very proud of the work they do."
Detachment 442 is led by Col. Michael Sowa, professor of aerospace studies at S&T, and the Blue Sabres are led by Mathew Tupper, a senior in aerospace engineering from Grand Island, Nebraska. The following students will be part of the Dec. 21 Color Guard:
— Christopher Catlett, a sophomore in aerospace engineering from Shipman, Illinois
— Teah Heidorn, a junior in mechanical engineering from Fort Leonard Wood, Missouri
— Kieran O'Brien, a senior in mechanical engineering and engineering management from Decatur, Illinois
— Kevin Smith, a sophomore in aerospace engineering from Eureka, Missouri.