Missouri S&T students, recent graduate lead a Mars landing team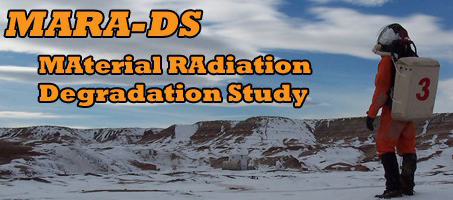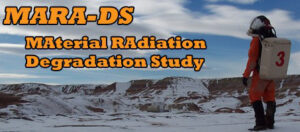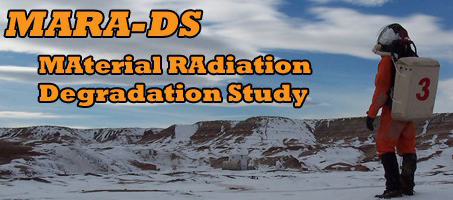 Two Missouri University of Science and Technology students and one recent graduate are part of a team that has been selected as a finalist to design part of a Mars landing mission in 2018.
The MARA-DS team, comprised of five students from four universities, is one of 10 finalists who proposed a Mars mission payload as part of Mars One's University Competition. The payloads had to be deemed feasible and meet all requirements and restrictions as outlined by Lockheed Martin, the company that will build the 2018 unmanned Mars lander.
The team's project, "MARA-DS: Material Radiation Degradation Study," is designed to protect human explorers on Mars from hazardous cosmic rays and solar radiation. The team plans to develop instrumentation to record the energy and impact of galactic cosmic ray and solar particle concentration level changes on the surface of Mars.
The payload will establish a baseline control for the radiation environment and measure the massed radiation changes. The collected data will help future explorers develop structures that shield them from radiation.
Missouri S&T students Ian Lee, a senior in engineering management from Southlake, Texas, and Frank Marshall, a senior in physics and applied mathematics from Pattonsburg, Missouri, developed the project with Michael Bouchard, who earned a bachelor of science degree in geology and geophysics from Missouri S&T in 2014 and is currently a Ph.D. student in interplanetary geology at Washington University in St. Louis.
Nick Orenstein, a Ph.D. student in astronautical engineering at University of Southern California, and Charles Parrish, an undergraduate in biological engineering at North Carolina State University, are also part of the MARA-DS team. The team's faculty advisor is Dr. Robert Binns, research professor of physics at Washington University in St. Louis.
The public will have the opportunity to vote for the winning Mars One payload. Voting will open in the first weeks of December at mars-one.com. Submissions will be accepted until Wednesday, Dec. 31. The winning university payload will be announced on January 5, 2015. Voters must register on the website and donate a minimum of $1 to cast a vote. Proceeds will go toward Mars One's objective of landing on Mars, which includes funding studies and concept designs.
For more information about the MARA-DS team's project, visit community.mars-one.com/projects/radiation-protection-materials-study2.