Missouri S&T student artist shows paintings at local coffee shop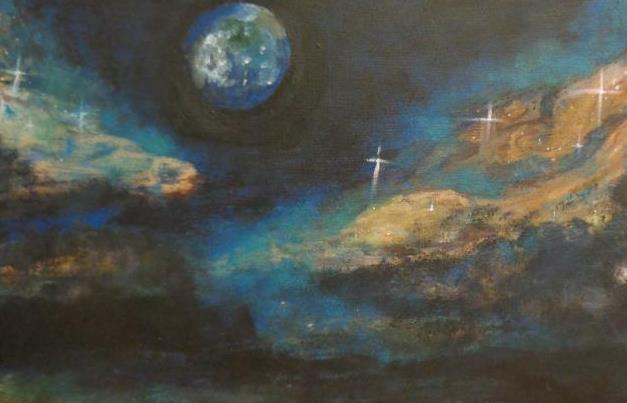 A Missouri University of Science and Technology student is showing nine paintings of various styles at a local Rolla coffee house through the end of the year.
Rachel Skipper, a senior in geological engineering and mining engineering from Fayette, Missouri, has nine paintings hanging in Campus Perk, located at 1104-A N. Rolla St. in Rolla.
Skipper is showing pen-and-ink abstracts, a self-portrait, a Salvador Dali copy and several social-commentary pieces. Many pieces took 40 or more hours to complete. All of her pieces are labeled and available for purchase.
"This is the first one-woman show a Missouri S&T student has presented off campus," says Luce Myers, a lecturer in art at Missouri S&T who teaches Skipper's art class. "Rachel is a dedicated and professional student who has reached a very high level. She has already worked on commission and is full of aesthetic awareness, skills and talent."
Skipper, who is also pursuing minors in Russian and art, is who Myers recommended to Chuck Johnson, the owner of Campus Perk.
"I had asked Luce if she could recommend any students who were willing to have to a few paintings be displayed in the shop and she immediately recommended Rachel," says Johnson. "This is the first time we have had a student show, but it looks great. I don't take any commission from art purchases made here, so hopefully she can sell a few and help pay her tuition."