Harvest Collier to receive Chancellor Medal from S&T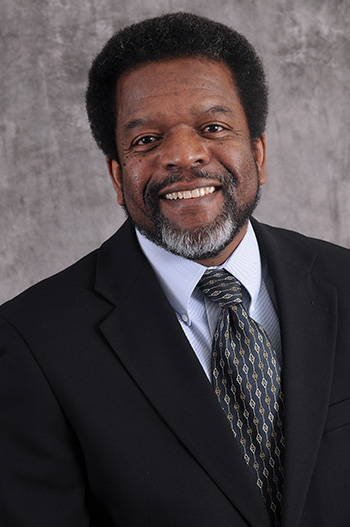 Dr. Harvest Collier, professor emeritus of chemistry and former vice provost of undergraduate studies at Missouri University of Science and Technology, will receive the Chancellor Medal from Missouri S&T during commencement ceremonies at Missouri S&T Dec. 19 and 20. Collier will also serve as commencement speaker.
The Chancellor Medal is given to individuals who have contributed to the well-being, growth and development of the university.
Collier will speak during commencement ceremonies Friday, Dec. 19, and Saturday, Dec. 20, at the Gale Bullman Multi-Purpose Building in Rolla. During Friday's ceremony, more than 450 degrees will be awarded to all graduate candidates and all non-engineering undergraduate candidates. During Saturday's ceremony, more than 350 degrees will be awarded to undergraduate engineering candidates.
Collier, who retired from Missouri S&T in 2012 after more than three decades of teaching, service and leadership, also served as director of Missouri S&T's Center for Educational Research and Teaching Innovation. The center promotes faculty development in areas of collaborative and experiential learning, technology-enhanced learning, and educational research.
During his tenure at Missouri S&T, Collier initiated and led several programs designed to improve student learning, particularly in the areas of science, technology, engineering and mathematics. An advocate of collaborative learning and the use of technology in the classroom, Collier was instrumental in developing programs such as Hit the Ground Running to help incoming freshmen make the transition from high school to college.
In 2010, Collier was one of 10 educators named Outstanding First-Year Student Advocates by the National Resource Center for the First-Year Experience and Students in Transition, a national organization based at the University of South Carolina.
Collier, who holds bachelor's, master's and Ph.D. degrees in inorganic chemistry from Mississippi State University, joined the Missouri S&T faculty in 1982 as an assistant professor of chemistry. He was promoted to associate professor in 1988 and professor in 1994. From 1996-1999, he served as chair of the chemistry department, and from 1999-2002, he was associate dean for the College of Arts and Sciences. He was named vice provost for undergraduate and graduate studies in 2001 and in 2007 became vice provost for undergraduate studies.
Since leaving Missouri S&T, Collier has continued to research, evolve and share strategies for student retention and success at the higher education level.