Ukulele virtuoso and composer to perform at Missouri S&T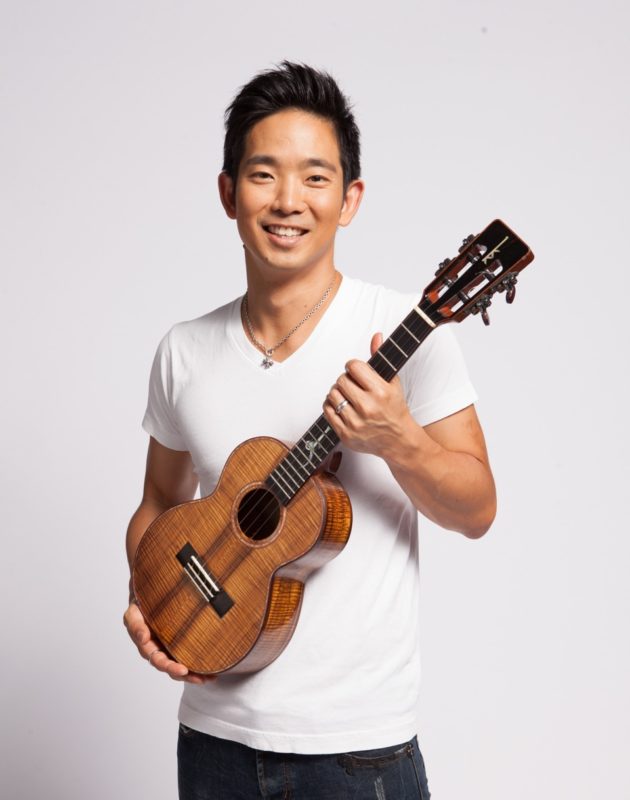 Hawaiian ukulele virtuoso and composer Jake Shimabukuro will perform at Missouri University of Science and Technology this November. It is the third performance in the 2014-15 Missouri S&T Campus Performing Arts Series. He is known for fast and complex finger work in music that combines elements of a broad range of musical styles.
Shimabukuro will perform at 7:30 p.m. Saturday, Nov. 15, in Leach Theatre of Castleman Hall, 10th and Main streets in Rolla. A raffle for a ukulele donated by Merle's Music and autographed by Shimabukuro will be held before the performance.
Tickets for the performance are $32 for adults and $28 for youth age 18 and younger. Tickets are $15 for Missouri S&T students with a valid ID. However, the first 75 students will receive a free ticket. Tickets can be purchased 9 a.m.-4 p.m. Monday through Friday from the Leach Theatre Box Office, located in the vestibule inside the main entrance to Leach Theatre, facing 10th Street. Tickets can also be purchased at leachtheatre.mst.edu/cpas/14-15/jakeshimabukuro/.
Leach Theatre will offer discounted tickets through its "Back Row Club" prior to the event, should tickets remain for the show. The seats in the last row of the theatre will be sold for $10 each one hour prior to the event.
Tickets for the raffle are $2. Raffle tickets can be purchased at Merle's Music, Kent Jewelry and at the Leach Theatre Box Office.  All raffle proceeds will help support Sam's Ukulele Club at Truman Elementary School in Rolla. The club is named in memory of Sam Tummons, the son of the Truman music teacher.
Shimabukuro's music combines elements of jazz, blues, folk, rock funk, bluegrass classical and flamenco. The Hawaiian musician, who just released his second album, has been featured on "Jimmy Kimmel Live!" and "Conan" and has performed for the Queen of England. His first album, "Peace, Love, Ukulele," debuted in 2011 at No. 1 on the Billboard World Charts.
Shimabukuro's performance is sponsored in part by Missouri S&T public radio station KMST and Public House Brewing Co. For more information about the Nov. 15 performance, or to purchase tickets, contact the Missouri S&T Leach Theatre Box Office at 573-341-4219. More information about the Missouri S&T Campus Performing Arts Series is available online at leachtheatre.mst.edu/cpas.