Fall enrollment at Missouri S&T again breaks records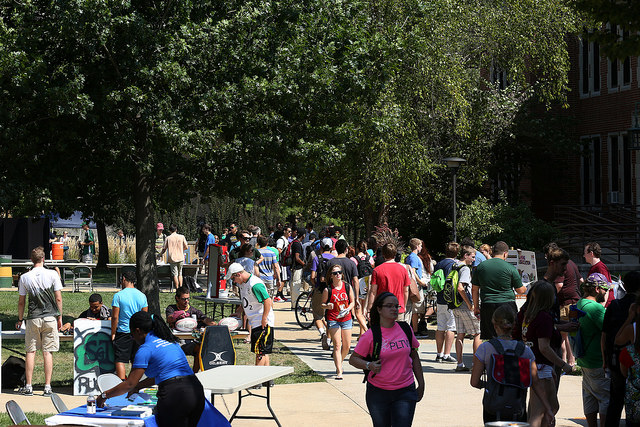 For the second year in a row, Missouri University of Science and Technology has broken enrollment records. The fall 2014 enrollment at Missouri S&T, officially recorded at the end of the semester's fourth week, is 8,642. This is the highest enrollment in the university's history, up 6.3 percent from the official fall 2013 figure, says Deanne Jackson, Missouri S&T registrar.
"Our continued growth in enrollment is a testament to the excellent return on investment Missouri S&T provides its graduates," says Laura Stoll, vice provost and dean for enrollment management at Missouri S&T. "Demand for Missouri S&T graduates remains high, and with starting salaries over $61,000, our graduates' job prospects continue to be excellent."
The number of female students enrolled this fall has increased by 6.3 percent over fall 2013 numbers, from 1,839 to an all-time high of 1,955. The number of underrepresented minority students has increased by 8.4 percent over last fall, from 651 to 706, also an all-time high. Missouri S&T also set records in graduate, international and out-of-state enrollments.
Fall classes at Missouri S&T began on Aug. 25. The fourth week of the semester officially ended on Monday, Sept. 22.