Acrobats to perform at Leach Theatre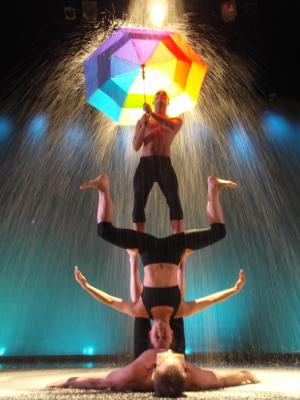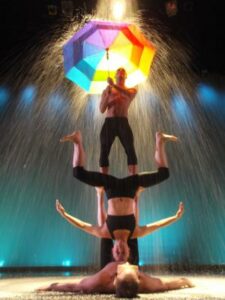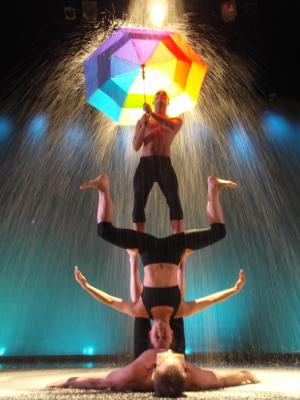 The acclaimed acrobatic and imaginative Galumpha Dance Company will perform at Missouri University of Science and Technology this September.
A Leach Special Event, the performance will be held at 7:30 p.m. Friday, Sept. 12 in Leach Theatre of Castleman Hall, located at the corner of 10th and Main streets in Rolla.
Tickets are $20 for adults and $15 for youth age 18 and younger. Tickets are available to Missouri S&T students with a valid ID for $15. Tickets can be purchased 9 a.m. to 4 p.m. Monday through Friday from the Leach Theatre Box Office, located in the vestibule of the main entrance to Leach Theatre, facing 10th Street. Tickets can also be purchased online at leachtheatre.mst.edu/specialevents/14-15/galumpha.
The performers combine acrobatics, choreography and visual effects to create the world-class performance. The group, formed in 2002, has been featured on "The Late Show with David Letterman." The performers combine imagination and beauty into a seamless performance, which brings audiences to their feet.
The "Galumpha" performance is sponsored in part by the Rolla Daily News, The Coffee Mine and Phelps County Regional Medical Center. For more information about the Sept. 12 performance, or to purchase tickets, contact the Missouri S&T Leach Theatre Box Office at 573-341-4219. More information about the Leach Theatre Special Event Season is available online at leachtheatre.mst.edu/specialevents.