Leach Theatre adds two new shows to special events calendar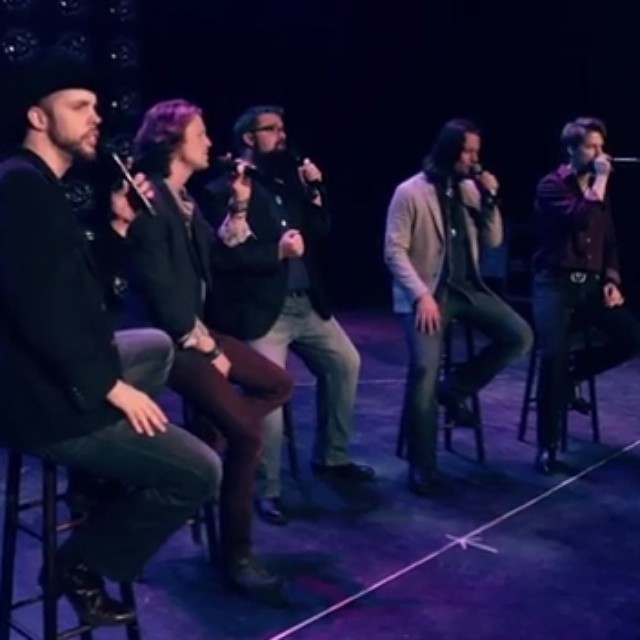 Country music a cappella group Home Free and a performance of the comedy play "Peter and The Star Catcher" have joined the 2014-15 season of Leach Special Events at Missouri University of Science and Technology.
Home Free, a group of five country singers who recently won season four of NBC's "The Sing-Off," will perform at 8 p.m. Friday, Oct. 17, in Leach Theatre of Castleman Hall on the Missouri S&T campus, 10th and Main streets in Rolla.
"Peter and The Star Catcher," the Broadway comedy based on the Disney-Hyperion novel by Dave Barry and Ridley Pearson, will be performed at 7:30 p.m. Friday, May 1, 2015. The Tony Award winning play is a prequel to "Peter Pan."
Both events can be included in this year's season ticket variety package, which allows subscribers to pick any six shows from the Campus Performing Arts Series (CPAS), Leach Special Events and the Leach Family Series.
The 2014-15 season of Missouri S&T Leach Special Events also includes:
– Galumpha, 7:30 p.m. Friday, Sept. 12. A group of acrobats mix art and entertainment as they perform choreographed movements and physical feats.
– SPANK!, 7:30 p.m. Saturday, Oct. 25. This musical parody of "Fifty Shades of Gray" is not recommended for anyone under the age of 18 because of its adult themes.
– I've Got a Little Twist, 7:30 p.m. Friday, May 8, 2015. The New York Gilbert and Sullivan Players will perform a variety of Broadway favorites.
Current season ticket subscribers must renew by June 30 to keep their seats. Season tickets will be on sale through Aug. 31.
Single tickets for 2014-2015 events will go on sale Aug. 25. At that time, Leach Theatre will offer special discounts on single-ticket purchases for Missouri S&T faculty and staff, military and senior citizens age 65 and older. For more information about Leach Theatre events, visit leachtheatre.mst.edu or call the Leach Theatre Box Office at 573-341-4219.