Melissa Elder receives Donald D. Myers Scholarship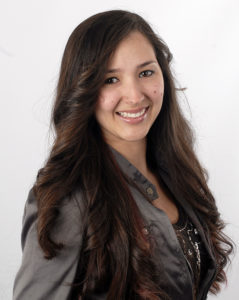 Melissa Elder, a senior in environmental engineering at Missouri University of Science and Technology, has been awarded the Donald D. Myers Scholarship in recognition of her extraordinary service to the community and campus.
The Waynesville, Mo., native received the award for the 2014-2015 academic year during Missouri S&T's 11th annual student leaders' banquet at the Havener Center on April 30.
"Melissa was selected because of the meaningful impact she has made through her service, her ability to lead and inspire others, and her commitment to continue serving throughout her life," said Angela Perkins, director of student life at Missouri S&T.
Throughout her college career, Elder has inspired minority high school women to pursue an education in STEM (science, technology, engineering and mathematics), mentored new students to ensure they had the support they needed to succeed, celebrated diversity and inclusivity on campus, and raised awareness about environmental sustainability and justice at home and abroad.
Dr. Myers was a professor of engineering management at Missouri S&T for more than 30 years. The Donald D. Myers Scholarship, established in 2009 by his family with the generous contributions of his many friends, is an annual tribute to his extraordinary life of service.
The purpose of the scholarship is to recognize and support Missouri S&T students who have made a significant contribution to the community or campus through their service.