S&T Academy of Mines and Metallurgy inducts new members
Seven graduates of Missouri University of Science and Technology were inducted into the university's Academy of Mines and Metallurgy on April 24. The academy is an advisory group that was founded in 1954. The group includes graduates and others who have made outstanding contributions to their professions.
The 2014 inductees are as follows:
Bradley A. Aman of Edmond, Okla., vice president of Northern Region Production for Continental Resources Inc., earned a bachelor of science degree in petroleum engineering from Missouri S&T in 1979. Aman began his career with Chevron USA in Denver in 1979. In 1982, he moved to Farrar Oil Co., where he held a variety of positions including production manager before joining Continental Resources of Illinois in 2001. He joined Continental Resources Inc. in 2006. He is a registered professional engineer in Missouri.
Kenneth D. Cochran of St. Louis, senior vice president of Arch Coal, earned a bachelor of science degree in mining engineering from Missouri S&T in 1983. He is a graduate of the Advanced Management Program at Harvard Business School. Cochran recently led Arch's western operations as group president, serving Thunder Basin Coal Co., the Arch Western Bituminous Group, Arch of Wyoming and the Otter Creek development. He previously served as president of Thunder Bain Coal Co. and prior to joining Arch Coal in 2003, he spent 20 years with TXU Corp. He is a licensed professional engineer in two states and serves on the board of directors for Millennium Bulk Terminals – Longview and the management board of Knight Hawk Coal Co. He also served three years on the board of directors of the Wyoming Business Coalition on Health.
Nelson E. Cortes Rodriguez of Tucson, Ariz., Latin American project manager for HydroGeoChem in Tulsa, Okla., and Exploration Technologies in Houston, earned a bachelor of science degree in geological engineering from Missouri S&T in 1973. He began his career as a geological engineer for the Ministerio de Obras Publicas in Caracas, Venezuela. He served as head of the Department of Technical Hydrogeological Studies and as a geological engineer with PERGIS, C.A., followed by time as a technical and administrative director for Aguasuelos Ingenieria, also in Venezuela. He then spent two years as a project manager for GeoTek Insite in Phoenix. He is a member of Colegio de Ingenieros de Venezuela, the Venezuelan Society of Geologists, the Venezuelan Society of Soil Mechanics and Foundation Engineering and the Venezuelan Society of Hydraulic Engineering.
Mitchell R. Roper of Southlake, Texas, president of BOPCO L.P., earned a bachelor of science degree in petroleum engineering from Missouri S&T in 1982. He has 28 years of experience in the natural gas and oil and gas production business. After seven years in various engineering and business positions with Tenneco Oil Co. and various affiliates of Tennessee Pipeline, Roper joined Aquila Energy in 1989. In 1990, he became vice president of marketing as part of the acquisition of Clajon Gas Co. In 1993, Roper was named managing vice president. He joined Sid Richardson Carbon and Energy Co. (SRES) in 1998 as senior vice president and joined Southern Union Gas Services in 2006 as senior vice president, upon Southern's acquisition of SRES. In January 2007, he was appointed president of Southern Union Gas Services. He assumed his current position in July 2007.
Scott R. Sehlin of Bettendorf, Iowa, program manager of Advanced Technologies for Cobham PLC, Carleton Life Support, Northrop Grumman and Litton Life Support, earned a Ph.D. in physics from Missouri S&T in 1994. He also holds a bachelor of arts degree in physics and mathematics from Gustavus Adolphus College. From 1994 to 1996, he served as a post-doctoral fellow in ceramic engineering at Missouri S&T. Since 2007, he has developed modular ceramic oxygen generating system (COGS), the world's first commercially available oxygen cylinder filling system that use a solid ceramic electrolyte for oxygen separation. From 2006 to 2007, he served as scientific manager of advanced technologies and analysis, and from 1997-2006, he served as a project engineer in ceramics.
Christopher J. Ward of Alpharetta, Ga., vice president and general manager of the Southeast Aggregate Business of Hanson Aggregates Heidelberg Cement Group, where he has worked since graduation, earned a bachelor of science degree in mining engineering from Missouri S&T in 1996. He began his career as aggregate plant foreman for Fayette County Plant in Atlanta. Before taking his current position, he served as area operations manager for North Texas Stone Operations in Bridgeport, Texas, and North Carolina Operations in Raleigh, N.C. Prior to that, he served as aggregate plant manager for the North Raleigh and Gardner plants in North Carolina and for Toccoa & Habersham Plants in Georgia.
Dr. Benjamin P. Winter of Northville, Mich., vice president of vehicle engineering for Chrysler Group, earned a bachelor of science degree in metallurgical engineering from Missouri S&T in 1980. He also holds master of science and Ph.D. degrees in metallurgical engineering and an MBA from the University of Michigan. Prior to joining the Chrysler Group in 2006, he held various positions of increasing responsibility with Ford Motor Co. and Ford Europe. In his current position, Winter is responsible for the engineering program execution and launch of all current and future vehicle line platform programs. He was named Outstanding Young Engineer in 1993 by the Detroit Chapter of the American Society of Metals and in 2011, presented the third annual Thomas J. O'Keefe Lecture at Missouri S&T.
Two current faculty members received awards during the academy induction ceremony:
Dr. Greg Hilmas, Curators' Professor of ceramic engineering, received the Senior Faculty Award.
Dr. J. David Rogers, the Karl F. Hasselmann Chair in Geological Engineering, received the Senior Faculty Award.
In addition, seven students received scholarship awards from the academy:
Joslyn Arthur, a senior in geological engineering from Springfield, Mo.
Michael C. Bouchard, a senior in geology and geophysics from Ballwin, Mo.
Brittany Elaine Davis, a senior in ceramic engineering from Waterloo, Ill.
Lindsay L. Golem, a senior in metallurgical engineering from Dallas
Brianne Johannah Heisinger, a senior in nuclear engineering from Florissant, Mo.
Elizabeth Anne Hunt, a senior in petroleum engineering from Anchorage, Alaska
Patrick F. Nichols, a senior in mining engineering from Jacksonville, Ill.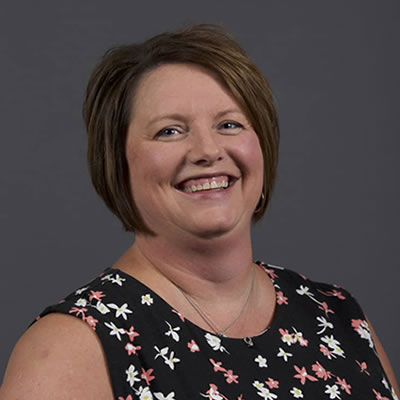 Looking for something?
CASE Department News
CEC Department News
Kummer College Department News