Shannon Fogg is Missouri S&T's Woman of the Year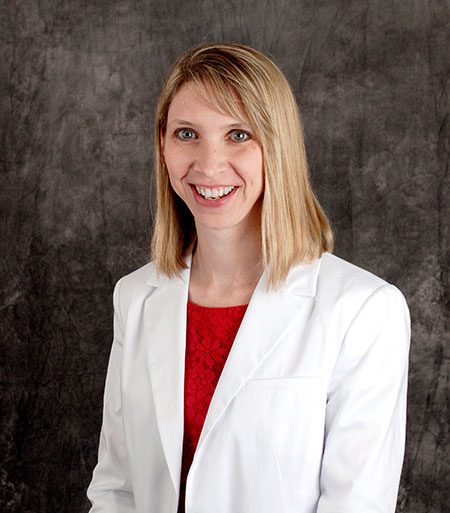 Dr. Shannon Fogg, associate professor of history and political science at Missouri University of Science and Technology, has been named 2014 Woman of the Year by Missouri S&T. She was honored during a campus ceremony on Wednesday, April 23.
The Woman of the Year award is given annually in recognition of efforts to improve the campus environment for women and minorities. As part of the award, Fogg received a $2,000 stipend funded by Missouri S&T graduate Cynthia Tang, founder and former chair of Insight Industries Inc.
"Shannon's commitment to student learning is extraordinary," wrote one of her nominators. "She has instructed over 1,000 students on our campus and they have given her high teaching evaluations. An examination of the comment sheets from her students reveal that they perceive of Shannon as a talented, tough teacher who is nonetheless always willing to be helpful, always ready to assist those seeking to meet her expectations."
Fogg joined the Missouri S&T faculty in 2004 as an assistant professor of history and political science and was named associate professor in 2011. She has taught more than 40 sections of 11 courses, including seven new courses.
"Dr. Fogg's presence on this campus has been an enormous support and inspiration for me and for women faculty in many ways," wrote another of her nominators. "She perfectly, and gracefully, models the values that demonstrate why women's contributions to this campus are so important and the values this Woman of the Year Award represents."
While at Missouri S&T, Fogg has demonstrated dedication to student learning and campus diversity, including working to improve the climate for women through participation in service activities like student advising, faculty mentoring and service on campus committees. In 2012, she received an Inspirational Woman Award from leadership and cultural programs at Missouri S&T.
Fogg has produced numerous book reviews, published articles in peer-reviewed journals and contributed chapters to edited volumes. She received the 2009 Missouri  Conference on History Book Award for her book The Politics of Everyday Life in Vichy France: Foreigners, Undesirables, and Strangers.
Fogg earned a bachelor of arts degree in history from Texas A&M University in 1995. She earned master of arts and Ph.D. degrees in history from the University of Iowa in 1998 and 2003, respectively.