Samaranayake receives Governor's Award for Excellence in Education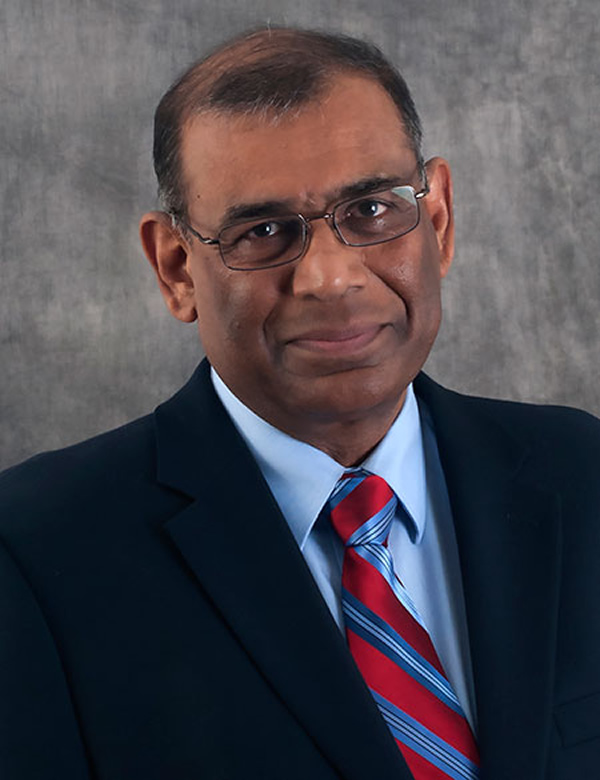 Dr. V.A. Samaranayake, Curators' Teaching Professor of mathematics and statistics at Missouri University of Science and Technology, has won the 2014 Governor's Award for Excellence in Education.
Each year, the Governor's Award is presented to one faculty member at each institution of higher education in Missouri. This year's recipients were honored by Gov. Jay Nixon during an April 3 luncheon at the Reynolds Alumni Center in Columbia, Mo.
The awards, which are not monetary, are based on effective teaching, innovative course design and delivery, effective advising, service to the university community, commitment to high standards of excellence and success in nurturing student achievement.
"Dr. Sam," as he is known, has revamped the statistics curriculum at Missouri S&T while building an outreach program for K-12 teachers. In the past 30 years, he has taught 29 different courses, 10 of which he developed or played a significant role in revising. He has changed his teaching style to incorporate more active and collaborative learning methods and receives high teaching evaluations, which have led to Outstanding Teaching Awards in each of the last four years.
Samaranayake has become the go-to professor for faculty members and graduate students who struggle with statistical analysis in their research. A productive doctoral student advisor in multiple disciplines, his focus on education has captured the attention of those active in the American Statistical Association's efforts to improve instruction in K-12 schools.
Samaranayake earned a Ph.D. in statistics from Kansas State University in 1983. He earned a post-graduate diploma in statistics from the University of Sri Jayewardenepura in 1974 and a bachelor of science degree from the University of Colombo in 1972.
Samaranayake, who also serves as the director of graduate studies for the mathematics and statistics department, joined the Missouri S&T faculty as an assistant professor of mathematics and statistics in 1983. He was named associate professor in 1989 and professor in 2003. He served as a visiting assistant professor of Quantitative Analysis and Information Systems at the University of Cincinnati and as a visiting scientist in the Biometrics Unit of the International Rice Research Institute in Los Banos, Philippines.
A member of the American Statistical Association and Phi Kappa Phi, Samaranayake has authored numerous book reviews, journal articles, papers in proceedings and a book chapter and has given many presentations at regional and national conferences.  He has played a vital role in bringing more than $3 million worth of external funding as a PI or a Co-PI from both State and National agencies. He has also served on several nationally elected leadership positions in professional societies. At Missouri S&T he received several awards for teaching excellence, faculty performance, advising and service.