KMST releases drive results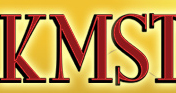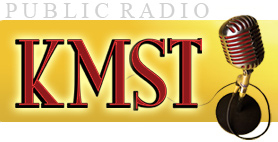 Public Radio KMST reached its goal of $70,000 on Sunday, March 2, the last morning of the Spring Membership Drive. Pledges are still being accepted at 573-341-4386 in Rolla, toll-free at 888-776-5678 or online at www.kmst.org.
The "Cyber Week" portion of the membership drive generated investment pledges totaling $1,890. The on-air drive generated $70,064 and 56 new members.
"The online and on-air totals for our drive came to $70,064," says Wayne Bledsoe, KMST station manager. "Thanks to the success of Cyber Week and the loyalty of our listeners nationwide, our spring drive goals have been met and I see a bright future for public radio in south-central Missouri."
As part of its mission to support other community projects, KMST also raised $3,000 for the American Cancer Society's Relay For Life. For each membership pledge KMST received during the drive, Phelps County Regional Medical Center pledged $15 to the program. KMST's past joint fundraising drives includes parterships with the Friday Backpack Program of Rolla, Smile Mobile, Wounded Warriors and Fill A Ford for the Holidays.
In addition to financial support, KMST gained valuable information from members about programming preferences and received several business inquiries about underwriting. This information is reviewed and programming decisions are based on the findings. Follow-up calls will be made to prospective underwriters.
KMST held four business-sponsored drawings this spring, all based on levels of investment. Matthew O'Keefe of Rolla won the Cyber Week drawing for a Kindle Fire, sponsored by Avalon Photography Studio. Jim Drewniak of Rolla won an Apple iPad, sponsored by Public House Brewing Co. Andy Careaga of Rolla won a one-year family membership to Vessell's Fitness Complex. Don Siehr of Rolla won a Bose Wave Radio, sponsored by PCRMC.
A drawing was also held for a member-donated item. Donna Cogell of Waynesville won a print of a painting of the Taos Mountain donated by Mary Lou Corn of St. James.
This spring's drive included guest hosts Amy Beechner McCarthy, Cindy Beger, Luce Myers, Stephenie Moser, Brian Kriete, Bob Fossey, Denny Labantschnig, Stevie Kearse, Mike Doyen, Emily Brickler, Roy Jacobs, John Butz, Peter Hofherr, Matt Mick, Marty Watts, Dan Oerther, Dennis Wilson, Jeff Davis, Rosella Robert, Bob Wilson, Lynn Wilson, Mitch Weatherly, Butch Tucker, Kathleen Frazier, Keith Swallow, Luge Hardman and Linday Dunsteder.
In service for more than 40 years, KMST is a 100,000-watt non-commercial public radio station licensed to the Curators of the University of Missouri System. The station's funding comes from the Corporation for Public Broadcasting, Missouri University of Science and Technology, membership investments and underwriting.
KMST offers a mixed format of news from NPR, nationally and locally produced talk shows, and a wide range of music, including classical, jazz, acoustic folk, blues, big band, Celtic, bluegrass and Caribbean. KMST is located at 88.5 FM in and around the Rolla area, 96.3 FM in Lebanon, and is live streamed online. Listeners can also follow the station on Facebook.