Missouri S&T to participate in 2015 Solar Decathlon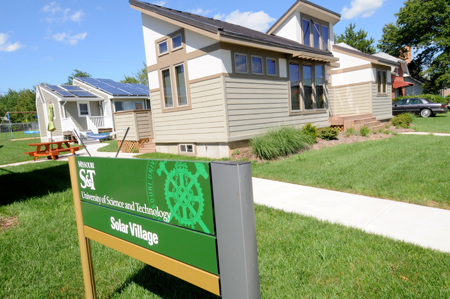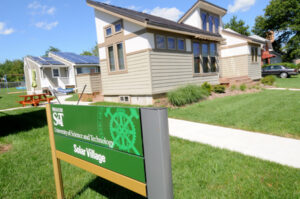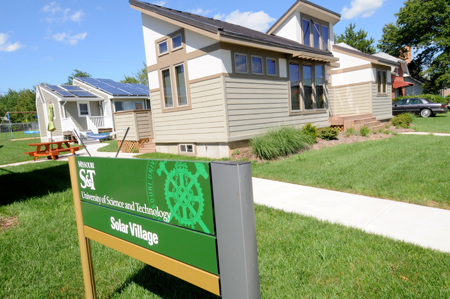 Missouri University of Science and Technology has been selected to compete in the 2015 Solar Decathlon, the U.S. Department of Energy (DOE) announced today, Thursday, Feb. 13.
Each of the 20 teams will begin two-year projects to build solar-powered, highly energy-efficient houses that combine affordability, consumer appeal and design excellence.
In fall 2015, all of the teams must ship their houses to the contest site, located at the Orange County Great Park in Irvine, Calif., where they are then reassembled. The houses will be evaluated by judges in 10 categories.
The student teams will showcase their solar-powered houses to the public at the competition site to demonstrate renewable energy systems and energy-efficient technologies, products and appliances already available to homeowners to help them save money by saving energy. The selected teams and their proposed projects will represent a range of design approaches, building technologies, target markets, geographic locations, climates and regions.
The competitions are usually held every two years in the fall. Missouri S&T has built five solar houses for previous competitions.
Missouri S&T's Solar House Design Team's proposal was the "Nest House," a repurposed shipping-container structure. It is conceived to be a flexible, expandable structure that can be constructed and moved using a less expensive method than the team's previous houses.
For more information about the 2015 Solar Decathlon, visit solardecathlon.gov. For more information about S&T's Solar House Design Team, visit design.mst.edu.