Free spring film festival starts Jan. 28 at S&T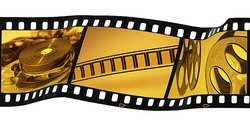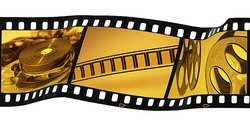 Revisit your favorite film or discover a new classic during Missouri University of Science and Technology's 2014 Free Spring Film Festival.
The festival includes five new French-language films from the Tournées Festival in April. Feb. 18 will feature a debut of "Carnival, Man," the latest film by Dr. James J. Bogan Jr., Curators' Teaching Professor emeritus of art history and film at Missouri S&T, in addition to a screening of Buster Keaton's "Sherlock Jr."
The films, which are free and open to the public, will be shown at 7 p.m. on Tuesdays in Leach Theatre of S&T's Castleman Hall, 10th and Main streets in Rolla, Mo., with one exception. "The East" on March 11, will be screened in Room 104 Physics Building.
The Missouri S&T Free Fall 2014 Film Festival includes the following:
Jan 28: "Before Sunrise"
Feb 4: "The Place Beyond the Pines"
Feb 11: "Much Ado About Nothing"
Feb 18: "Carnival, Man" and "Sherlock Jr."
Feb 25: "Fruitvale Station"
March 4: "Before Sunset"
March 11: "The East"
March 18: "At Any Price"
April 1: "The Hedgehog"
April 8: "Rust and Bone"
April 15: "Amour"
April 22: "Holy Motors"
April 29: "Monsieur Lazhar"
May 6: "Before Midnight"