Employers ready to recruit at career fair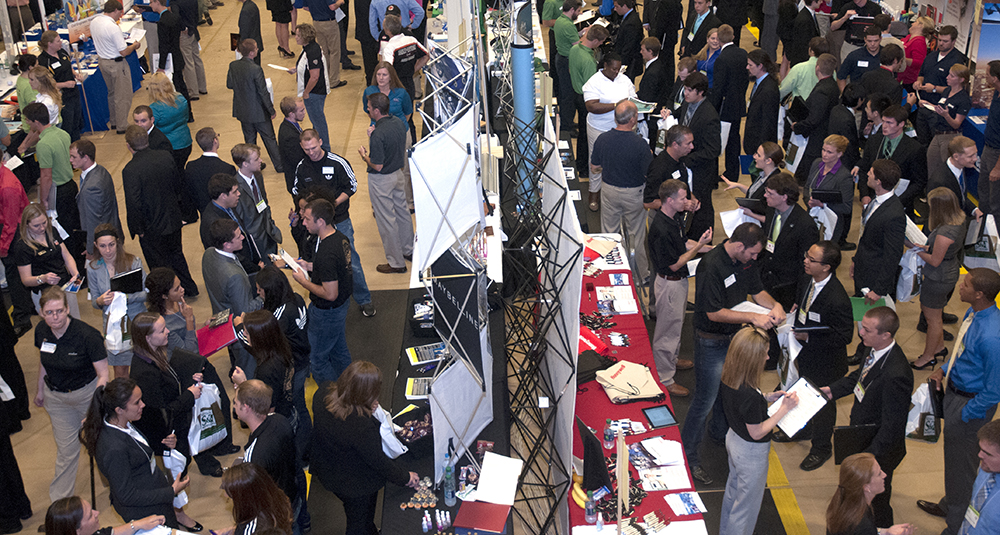 Representatives from more than 180 companies will be on hand to recruit students when the 2014 Spring Career Fair is held at Missouri University of Science and Technology on Feb. 18.
Career fairs are held during the fall and spring semesters at Missouri S&T and employers visit the campus year-round for interviews.
This spring, 497 jobs with 236 different employers have been posted online by Missouri S&T career opportunities and employer relations (COER). Multiple positions may be included in one job posting. More than 1,690 students looking for full-time employment, co-ops and internships are registered with COER, an increase of 11 percent over last spring's numbers.
The average starting salary for undergraduates with S&T degrees is nearly $60,000. The average starting salary for graduate students is more than $71,000.
The career fair is open to S&T students between 9 a.m. and 3 p.m. Tuesday, Feb. 18. Faculty and staff are allowed to attend between 8-9 a.m. and 2-3 p.m. For more information, contact COER at Missouri S&T at 573-341-6170 or career@mst.edu.