Water.org co-founder to speak at S&T commencement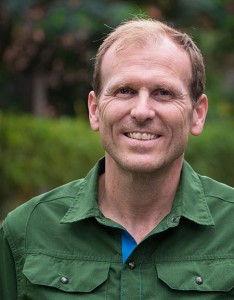 Gary White of Kansas City, Mo., chief executive officer and co-founder of Water.org, a nonprofit organization that helps people in the developing world gain access to safe water and sanitation, will be the commencement speaker during two graduation ceremonies at Missouri University of Science and Technology in December.
The first ceremony, for all graduate candidates and non-engineering undergraduate candidates, will be held at 6 p.m. Friday, Dec. 13. More than 400 degrees will be awarded during Friday's ceremony.
The second ceremony, for all undergraduate engineering candidates, will be held at 11 a.m. Saturday, Dec. 14. More than 300 degrees will be awarded during Saturday's ceremony. White will be the featured speaker at both events.
During commencement, White will receive the doctor of engineering degree, honoris causa. He earned bachelor of science and master of science degrees in civil engineering from Missouri S&T in 1985 and 1987, respectively.
White's entrepreneurial vision has driven innovations in the way water and sanitation projects are delivered and financed. He is a leading advisor in the water and sanitation sector and a founding board member of the Millennium Water Alliance and WASH Advocates.
In March 2009, Water.org, which White co-founded with actor Matt Damon, received the Skoll Foundation's Award for Social Entrepreneurship and White was inducted into the community of Skoll Social Entrepreneurs. In 2009, he was named an advisor to the Clinton Global Initiative. In 2011, he was named to the TIME 100 list of the world's most influential people. In 2012, he received the World Social Impact Award from the World Policy Institute, was named one of the Schwab Foundation Social Entrepreneurs of 2012 and was named one of Missouri S&T's 28 Alumni of Influence.
White also holds a master of science degree in environmental engineering from the University of North Carolina at Chapel Hill.