Samaranayake named Curators' Teaching Professor at Missouri S&T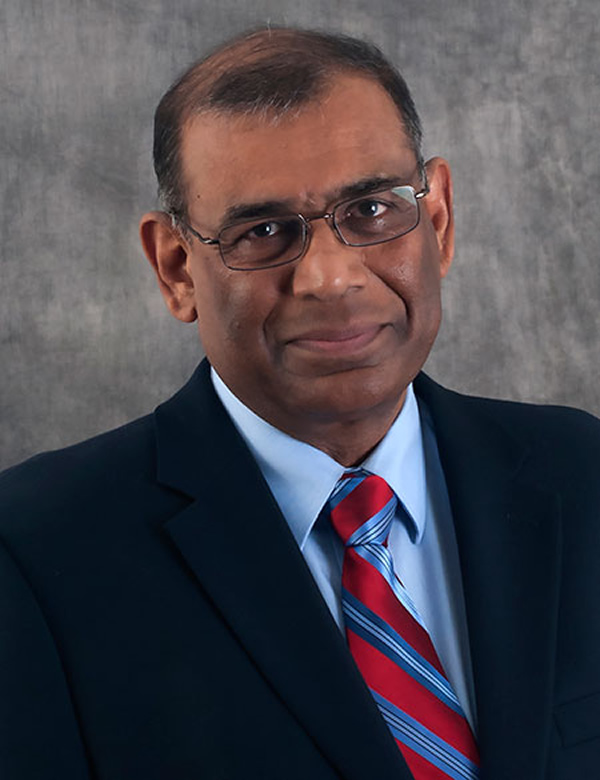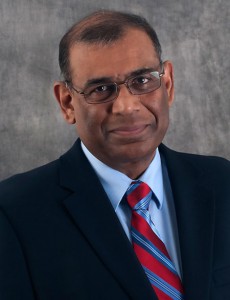 Dr. V.A. Samaranayake, professor of mathematics and statistics at Missouri University of Science and Technology, has been named Curators' Teaching Professor of mathematics and statistics. Samaranayake will be officially recognized during commencement ceremonies at S&T on Friday, Dec. 13.
The Curators' Teaching Professorship was established at Missouri S&T in 1990 to honor outstanding professors, call attention to teaching excellence, and foster improvements in teaching and learning.
Samaranayake has more than 30 years of statistical consultation work with scientists and engineers in academia, government agencies and industry in organizations such as Rawlings Baseball Co., the Commissioner of Baseball, Missouri State Tax Commission, the U.S. Army Corp of Engineers, and the U.S. Geological Survey. He was also instrumental in developing or revamping many of the applied statistics courses offered at Missouri S&T. Since 1996, Samaranayake has conducted 27 workshops on mathematics and statistics for school teachers through the Improving Teacher Quality Grant program and is estimated to have directly impacted more than 15,000 K-12 students. He is the director of the Science Educations and Quantitative Literacy program that implements this professional training.
Samaranayake earned a Ph.D. in statistics from Kansas State University in 1983. He earned a post-graduate diploma in statistics from the University of Sri Jayewardenepura in 1974 and a bachelor of science degree from the University of Colombo in 1972.
Samaranayake, who also serves as the director of graduate studies for the mathematics and statistics department, joined the Missouri S&T faculty as an assistant professor of mathematics and statistics in 1983. He was named associate professor in 1989 and professor in 2003. He served as a visiting assistant professor of Quantitative Analysis and Information Systems at the University of Cincinnati and as a visiting scientist in the Biometrics Unit of the International Rice Research Institute in Los Banos, Philippines.
A member of the American Statistical Association and Phi Kappa Phi, Samaranayake has authored numerous book reviews, journal articles, papers in proceedings and a book chapter and has given many presentations at regional and national conferences.  He has brought in over two million dollars' worth of external funding as a PI or a Co-PI from both State and National agencies. He has also served on several nationally elected leadership positions in professional societies. At Missouri S&T he received several awards for teaching excellence, faculty performance, advising and service.