S&T professor receives AlChE mixing award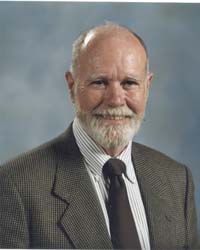 A researcher from Missouri University of Science and Technology recently received the North American Mixing Forum Award from the American Institute of Chemical Engineers (AIChE). The award is based on contributions to the practical application of mixing technology in the chemical industry.
Dr. Gary Patterson, professor emeritus of chemical and biochemical engineering at Missouri S&T, received the award at the AlChE annual conference in San Francisco in early November. His research focuses primarily on the mixing effects in chemical reactors, power requirements for various fluid types in stirred vessels and mixing behavior with sparged gas bubbles.
Patterson earned his bachelor of science from S&T in 1960, master of science from University of Michigan in 1961, and Ph.D. degree from S&T in 1966. He started teaching at S&T in 1959 as an assistant instructor in physical chemistry.
He began his career as an assistant professor of chemical engineering at S&T in 1966, continuing there until 1984 with one-year sojourns at the Max Planck Institute for Fluid Mechanics in Goettingen, Germany, and at the Lawrence Livermore Laboratory in California. Patterson then became chair of chemical engineering at the University of Arizona until 1990, when he returned to S&T to become associate dean of engineering. Patterson retired from active teaching in 2005.
AlChE is a nonprofit organization for chemical engineering professionals with more than 45,000 members from more than 90 countries.