S&T grad is finalist in 'The Inventern' with Adam Savage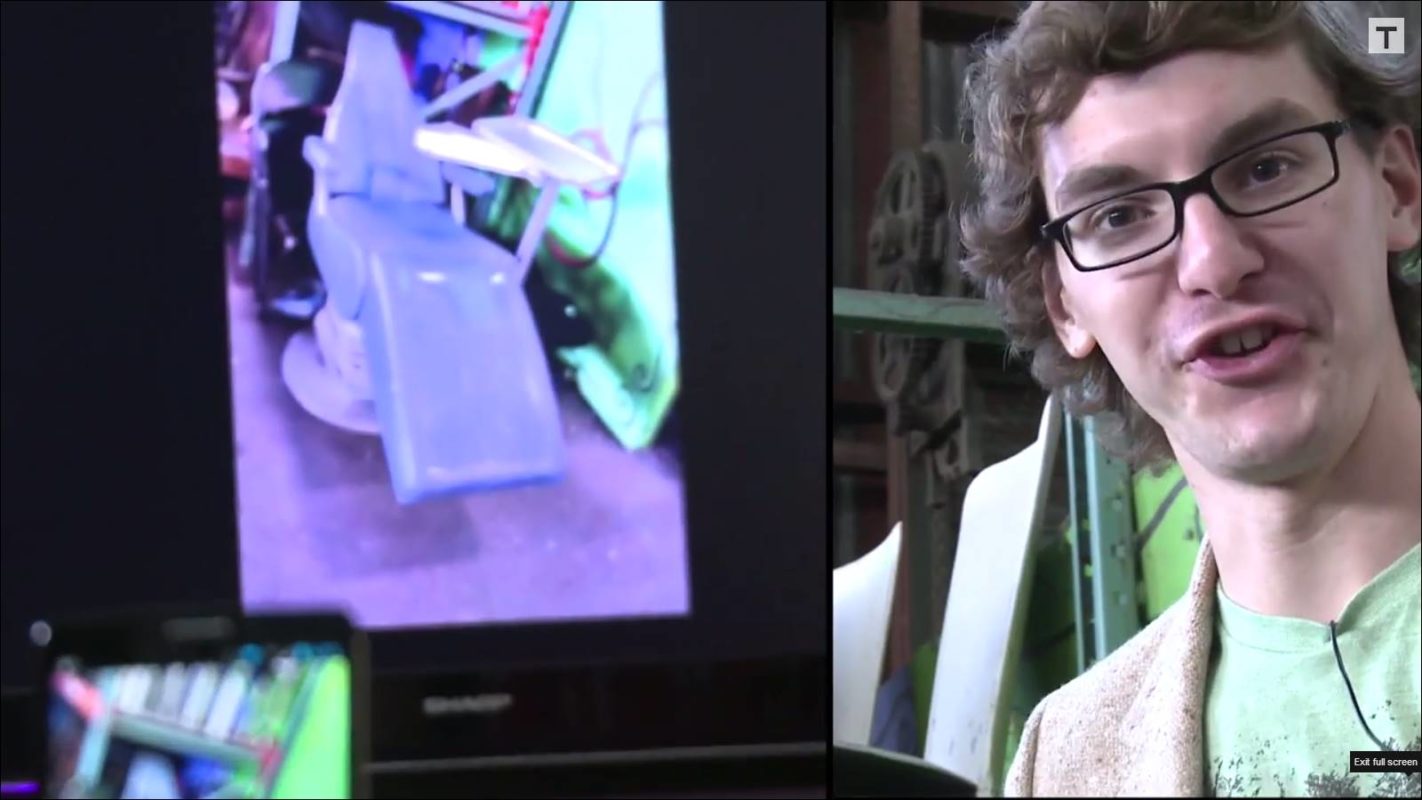 Ron Erickson of St. Louis, a 2011 information science and technology graduate from Missouri University of Science and Technology, is one of three finalists in a competition to select the Adam Savage's next assistant – "The Inventern" at Savage's website, tested.com.
Savage, who stars in the Discovery Channel series Myth Busters, will choose the winner after a final competition in San Francisco. To enter the competition, Erickson, a rally racer, created a video detailing his latest project – building a rally car from the ground up.
In this video from The Inventern, 2011 graduate Ron Erickson competes with two other finalists.
Based on the video, Erickson was chosen as one of 10 semifinalists. For the next phase of the competition, each semifinalist had to make something out of cardboard. Erickson made a detailed replica of a coffee pot.
It earned him a spot among the three finalists.
For the next step in the competition, the finalists were invited to San Francisco and given two days and a $500 budget to create anything they wanted. Erickson, inspired by the movie Bullit, chose to build a Steadicam.
After all three finalists have completed their project, Savage will choose the winner, who will become his assistant on the program.
"I've been building things almost all my life," Erickson said in his entry video. He says many people who build racecars rely on experts to supply certain components.
"Everybody's got a guy," Erickson says. "You've got a guy for your transmission. You know, you've got a guy that mounts your tires. I kind of threw that out the window and I said, 'I don't want anyone's help. This is my racecar. I'm taking responsibility for every piece of it.'"
Erickson bought some rough plans on the Internet, bought some steel and set to work. So far, he's built every piece of the car himself.
"I've built my skillset over the years through trial and error," he said.
Erickson and fellow rally racer Matt Conte, a 2010 mechanical engineering graduate of S&T, were featured in the Summer 2012 issue of Missouri S&T Magazine, Hot Rods and Cool Cars.
UPDATE:  Erickson didn't win the competition. Sean Charlesworth, who built a jet pack out of scrap material, will be the next tested.com Inventern. Watch the final episode here.