Jazz violinist to perform at Leach Theatre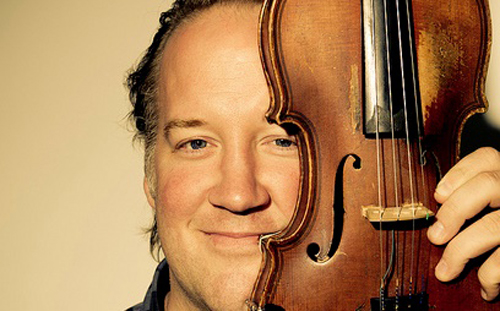 Acclaimed jazz violinist Christian Howes and his ensemble will perform at Missouri University of Science and Technology this November. It is the fourth performance in the 2013-14 Missouri S&T Campus Performing Arts Series.
The performance will be held at 7:30 p.m. Friday Nov. 22 in Leach Theatre of Castleman Hall, located at the corner of 10th and Main Streets in Rolla. Howes will perform primarily from his 13th album, "Southern Exposure," which has a Hispanic influence.
Tickets are $35 for adults and $25 for youth age 18 and younger. Tickets are available to Missouri S&T students with a valid ID for $10. However, the first 75 S&T students will receive a free ticket. Tickets can be purchased 9 a.m. to 4 p.m. Monday through Friday from the Leach Theatre Box Office, located in the vestibule inside the main entrance to Leach Theatre, facing 10th Street. Tickets can also be purchased online at leachtheatre.mst.edu/cpas/cpas13-14/christianhowes/.
A graduate of Ohio State University, Howes is a renowned jazz violinist, producer, composer and educator with sponsorships from Yamaha and D'Addario. In 2011, Howes was ranked as the No. 1 violinist in the Downbeat Critics Poll "Rising Stars."
Howes' performance is sponsored in part by Merle's Music. For more information about the Nov. 22 performance, or to purchase tickets, contact the Missouri S&T Leach Theatre Box Office at 573-341-4219. More information about the Missouri S&T Campus Performing Arts Series is available online at leachtheatre.mst.edu/cpas.