Scooby-Doo to show at Leach Theatre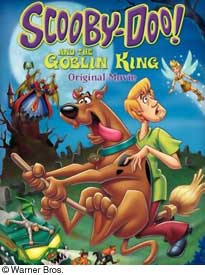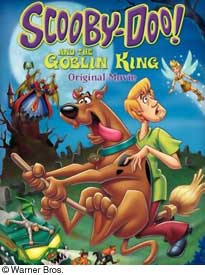 Area kids can get in the Halloween mood as they watch Scooby-Doo solve mysteries. The second film in the 2013-2014 Leach Theatre Family Film Series at Missouri University of Science and Technology will be "Scooby-Doo and the Goblin King."
The film will be screened at 11 a.m. Saturday, Oct. 26, in Leach Theatre of Missouri S&T's Castleman Hall, 10th and Main streets in Rolla, Mo. Admission is $3 per person. Tickets will be available at the Leach Theatre Box Office beginning at 10 a.m. that day.
Released by Warner Brothers in 2008, the movie follows Scooby-Doo and his pal, Shaggy, as they try to stop a magician from turning everyone into Halloween monsters. They encounter the Headless Horseman, Jack O'Lantern and a flying broomstick.
After the film, lunch, including a main dish, side and beverage, will be available in the Leach Theatre lobby for $3. There will be a special craft project available for $1, and other crafts, coloring sheets and activities are available for free. For more information, visit leachtheatre.mst.edu or call 573-341-4219.
The next film in the series is "Tinker Bell and the Lost Treasure" on Saturday, Nov. 16.