Former Chancellor Merl Baker dies at age 89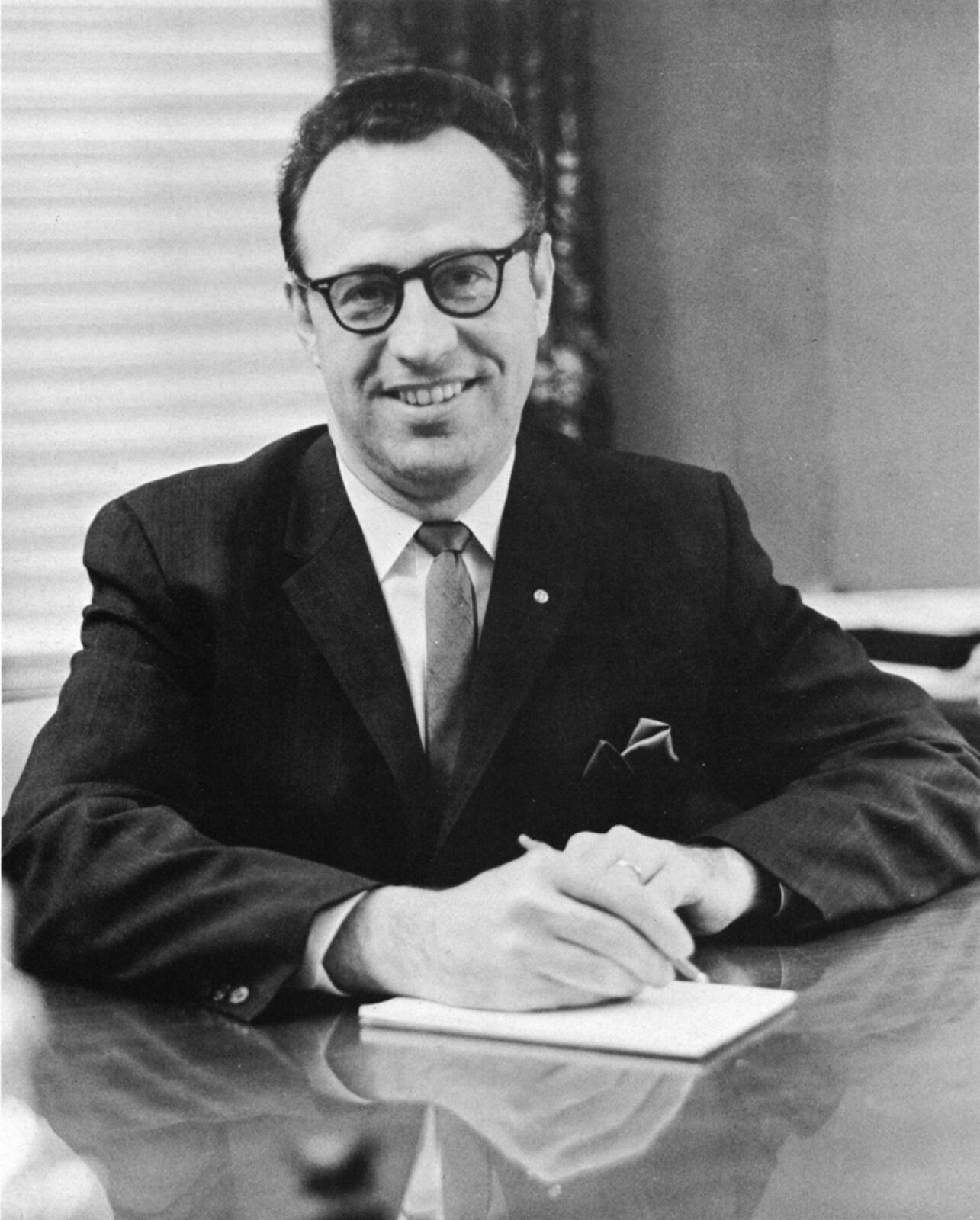 Dr. Merl Baker of Lexington, Ky., who served as the last dean of the Missouri School of Mines and Metallurgy and first chancellor of the University of Missouri-Rolla (now Missouri University of Science and Technology), died Wednesday, Aug. 14, at age 89.
Dr. Baker's tenure in Rolla, from 1963 to 1973, was marked by substantial growth in the size and quality of the university's research, graduate programs and faculty. He established a College of Arts and Sciences, 11 interdisciplinary research centers and a graduate engineering center in St. Louis. He also led the school's initiative to establish an engineering program in South Vietnam funded by the U.S. Agency for International Development.
Dr. Baker helped launch a pioneering degree program in engineering management on the Rolla campus. The Curtis Laws Wilson Library, the Mechanical Engineering Building and other structures were built on his watch. He was also a tireless promoter of increasing the number of women in engineering programs.
Missouri S&T Chancellor Cheryl B. Schrader praised Baker's tenure during a time of great transition.
"Through his extraordinary leadership, Chancellor Baker helped to transform the campus into a modern research university with diverse programs," Schrader says. "He helped to set the university on a path to growth, vitality and inclusiveness."
A native of Kentucky, Dr. Baker earned a bachelor of science degree in mechanical engineering from the University of Kentucky in 1945. He earned master of science and Ph.D. degrees in mechanical engineering from Purdue University in 1948 and 1952, respectively.
In 1948, Dr. Baker joined the engineering faculty at the University of Kentucky, where he was made full professor in 1955. He was appointed executive director of the Kentucky Research Foundation in 1953, where he was responsible for planning and advancing the university's research programs and developing external sources of funding. He was named director of international programs in 1955, overseeing AID-funded engineering centers in Indonesia and Guatemala.
Dr. Baker joined MSM as dean in 1963. He was inaugurated as chancellor of UMR the following year when the four-campus University of Missouri System was founded. In 1973, he became special assistant to the president of the University of Missouri System, conducting research on the organization and management of public universities.
An authority on heat transfer and energy conservation, Dr. Baker held various management positions at Oak Ridge National Laboratory in Tennessee between 1977 and 1982, focusing on energy policy and conservation technologies. He served as provost of the University of Tennessee-Chattanooga from 1982 to 1984, returning to teaching and research there until his retirement in 1997.
Dr. Baker was active in numerous professional organizations and published more than 100 articles ranging from technical papers in thermodynamics to essays on engineering management. He received multiple distinguished alumni awards from the University of Kentucky and Purdue University, as well as awards from professional societies, UMR and the Miner Alumni Association. He was a member of the Cosmos Club of Washington, D.C.
Dr. Baker is survived by his wife of 66 years, Emily Wilson Baker, son Merl Wilson Baker and daughter-in-law Rita Muessel Baker of Old Greenwich, Conn., daughter Marilyn Ruth Baker of Covington, Ky., and two grandchildren, Jessica Marie Baker and Charles Wilson Baker.
Services will be held on Saturday, Aug. 24, at Milward Funeral Directors, 1509 Trent Blvd. in Lexington, Ky. A visitation will begin at 9 a.m. followed by a service at 11 a.m. Burial will follow at Lexington Cemetery, 833 West Main St. In lieu of flowers, contributions may be made to the National Parkinson Foundation.