S&T researcher develops technique to detect breast cancer in urine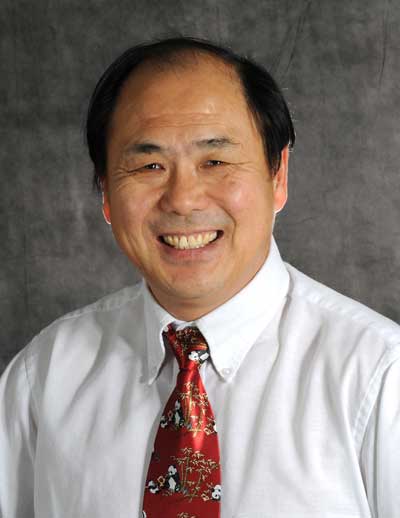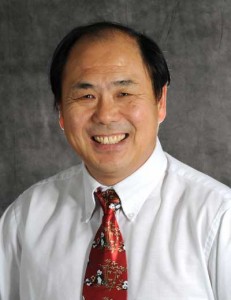 A Missouri University of Science and Technology researcher has developed a new screening method that uses urinalysis to diagnose breast cancer – and determine its severity – before it could be detected with a mammogram.  A study to confirm this technique's effectiveness is under way at Mercy Breast Center in Springfield, Mo.
Dr. Yinfa Ma, Curators' Teaching Professor of chemistry at Missouri S&T, uses a device called a P-scan, to detect the concentration of certain metabolites called pteredines in urine samples. These biomarkers are present in the urine of all human beings, but abnormally high concentrations can signal the presence of cancer. Ma believes the levels continue to rise as the cancer advances.
Ma has had good results in limited testing and is now expanding testing in a larger study to prove that the technique works. This blind study is part of the validation process required by the FDA to eventually make the P-Scan available in clinics across the country as an inexpensive, non-invasive test that could be used during routine physical examinations.
In April, Ma began a clinical trial with Mercy Breast Center and commercialization partner Emergence BioScreening of St. Louis. The study focuses on 300 breast cancer patients and a control group of 100 individuals who have been clinically tested and found to be free of cancer. He hopes to conclude the study within a year.
Nearly one in eight women will develop invasive breast cancer during her lifetime. Around 85 percent of women diagnosed with breast cancer have no family history of the disease.
"When we heard about this study, we were excited to be a partner," said Dr. Roger Holden, Mercy hematologist and oncologist. "We know early detection is the key to beating cancer, and if we can detect it in the very earliest stages, before we can see it, there is such a potential for successful treatment and even new treatments."
This is a blind study, which means that Ma doesn't know which samples he tests are those of cancer patients and which are from healthy individuals. All patients are assigned a number and their diagnosis and personal information are kept confidential.
"We are hoping more and more cancer patients will assist us with this project," Ma says. "It might not help current patients, but it will help millions of people in the future. Using this technology for early cancer screenings in the future could save many lives."
Using the P-scan, Ma will be able to detect the presence of cancer and its level of advancement – often before it could be detected on a mammogram.
"Mammogram technology is not sensitive," Ma says. "Some early cancer cannot be detected by a mammogram. If this P-Scan technology works, it will be much easier to incorporate into regular physical screening.
"A patient donates urine and 10 minutes later I have a result. If this works, it will be an amazing diagnostic tool."
The P-scan works by using a capillary to pass a small sample of urine into the device, separate different pteredine molecules and then pass the sample through a light source. The researchers then use a spectrophotometer to identify and measure the pteredines in the sample.
Pteredines are normal metabolites that are present in the urine of all human beings. But when cancer is present, the levels rise.
"Cancer cells grow much faster than normal cells," Ma explains. "So they release more waste into the urine and we begin to see a rise in the metabolite levels."
Ma believes these markers are indicators of specific types of cancer and he hopes to prove that in future trials. Once he and his fellow researcher prove the technology works for breast cancer, they can begin to determine if studying pteredine levels in urine samples is an accurate way to detect and diagnose other types of cancers as well.
"We will go cancer by cancer until we know," Ma says.
Currently all testing is done manually. But once the validation study is complete, Ma will work with Emergence BioScreening in St. Louis on the next step in the process – building an automated, FDA-approved instrument that can be manufactured for clinical use. Ma and his students plan to build the prototype P-scan instrument with funding from the University of Missouri System Intellectual Property Fast Track Funding Program.
"I want people to realize that their help is so important for the development of technology that can save more lives in the future," Ma says. "I hope they will consider participating in this study to help many others in the future.
"I am very excited about this project," Ma says. "If it works, it will save lives. That's my motivation."
For more information about participation in the study, contact Adrianna Moore or Pearlena Hamlet at the Mercy Breast Center at 417-820-8099.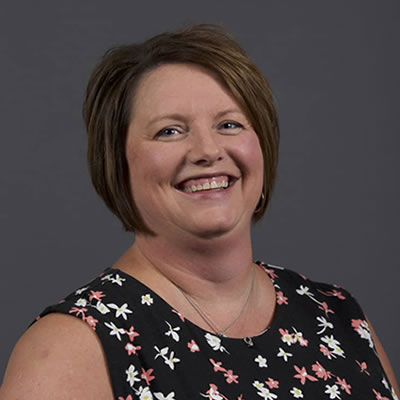 Looking for something?
CASE Department News
CEC Department News
Kummer College Department News