Missouri S&T to break ground on Bertelsmeyer Hall April 18
Missouri University of Science and Technology officials and alumni will break ground this month on the campus's new chemical and biochemical engineering building, James E. Bertelsmeyer Hall.
NOTE: Due to inclement weather, the groundbreaking ceremony will be held in the atrium of the Havener Center on the Missouri S&T campus.
A groundbreaking ceremony will be held at 1 p.m. Thursday, April 18, on the northwest corner of State and 11th streets, adjacent to the Chancellor's Residence on the Missouri S&T campus. Faculty, staff, students, alumni and members of the community are invited to attend.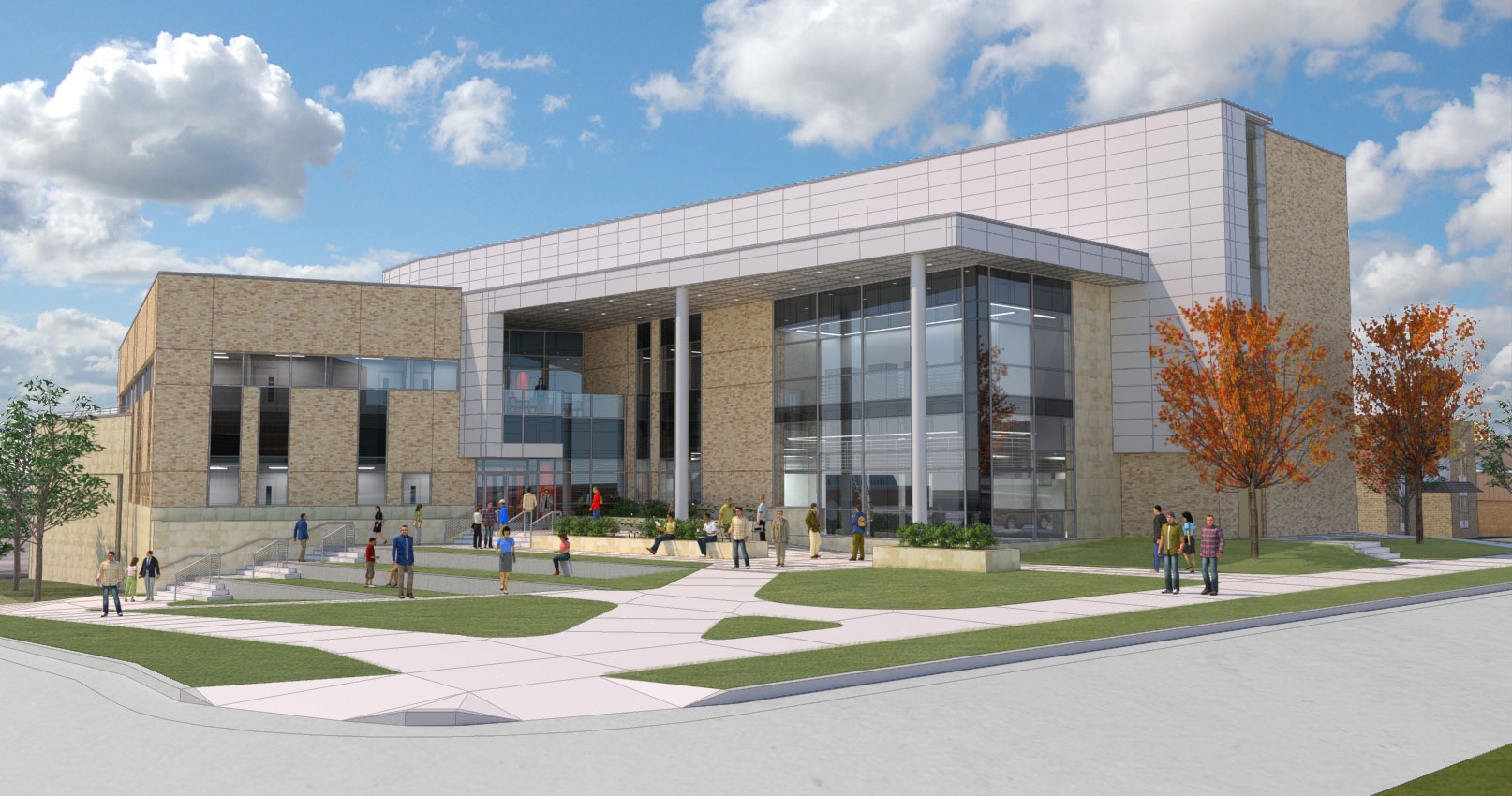 The building is named in honor of Missouri S&T graduate James E. Bertelsmeyer of Tulsa, who donated $5 million toward the construction of the facility. Bertelsmeyer, the retired founder, chair and chief executive officer of Heritage Propane Partners in Tulsa, earned a bachelor of science degree in chemical engineering from Missouri S&T in 1966. He is a past president of the Miner Alumni Association, a member and past chair of the Missouri S&T Academy of Chemical Engineers, and a member of S&T's Order of the Golden Shillelagh and the Missouri S&T Board of Trustees.
Bertelsmeyer's gift inspired a campaign to raise additional private funds for the project. In a matter of weeks, more than 60 alumni contributed an additional $3 million to the effort, bringing the total private support to $8 million. Joining Bertelsmeyer as a major donor to the effort was Bipin Doshi, president and CEO of Schafer Gear Works in South Bend, Ind., and his wife, Linda. Doshi earned bachelor of science and master of science degrees in chemical engineering from Missouri S&T in 1962 and 1963, respectively.
The 68,500-square-foot, three-story building will consolidate teaching and research activities for the chemical and biochemical engineering department. The lower level of the facility will accommodate research laboratories and lecture halls, as well as space for mechanical and electrical equipment. The first floor will house research and teaching laboratories, lecture halls, offices and student gathering space. The second floor will house research laboratories and office space. A penthouse will house a laboratory and provide space for a future laboratory and additional mechanical equipment.
The building is scheduled for completion in summer 2014.