Accomplished Chinese pianist to play with S&T orchestra May 1
Jing Chang, an accomplished young pianist from China, will join the Missouri University of Science and Technology University and Community Symphony for a solo during the group's final concert of the season on May 1.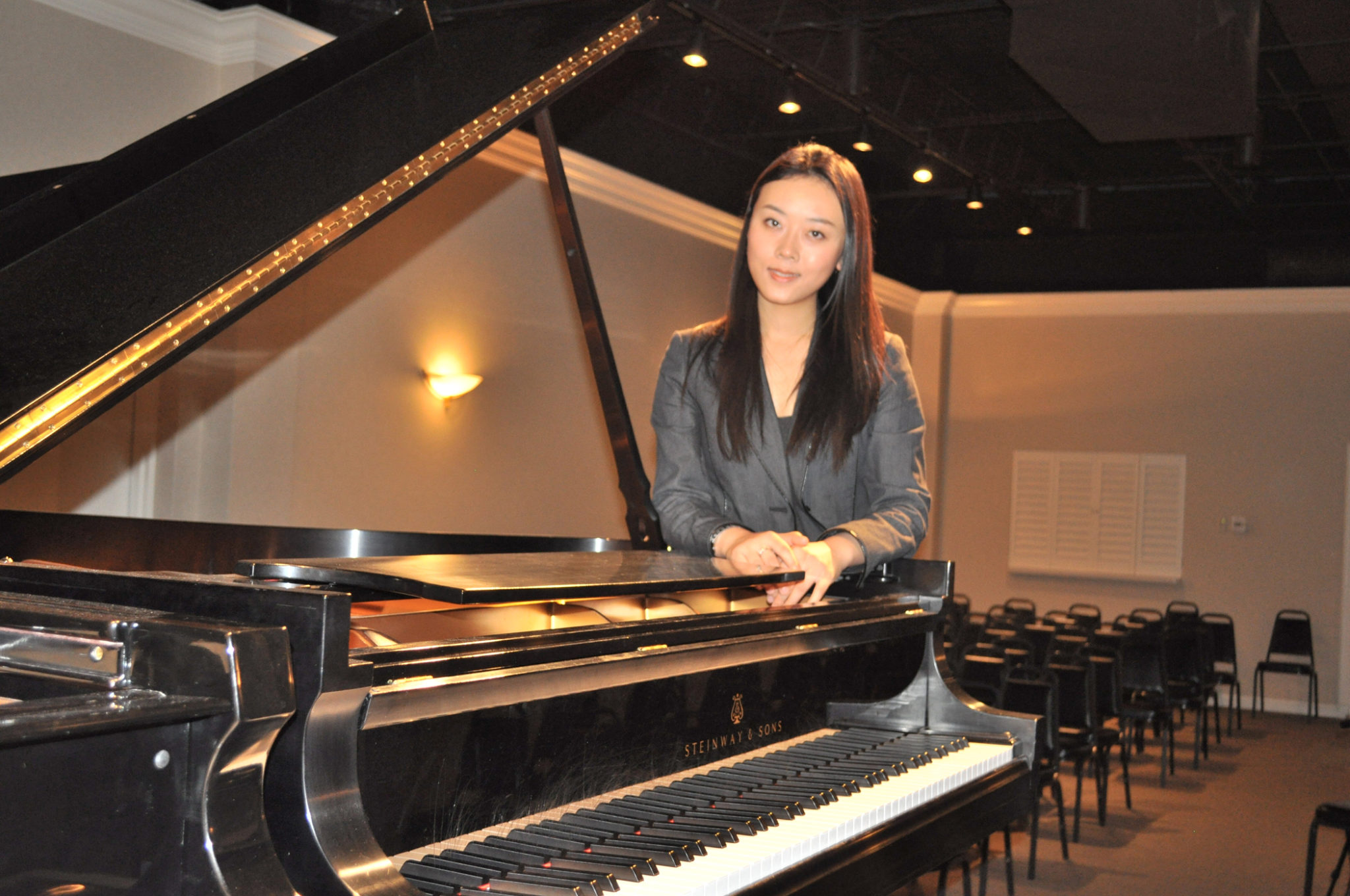 The Missouri S&T Chamber Orchestra will also perform during the concert scheduled for 1:30 p.m. Sunday, May 1, in Leach Theater of Castleman Hall, 10th and Main streets in Rolla. The musicians will be conducted by Dr. Robert J. Cesario, director of bands and orchestras at Missouri S&T.
Tickets are $5 for the general public and free for S&T students and youth age 18 and younger. They can be purchased at the door prior to the performance.
Chang was an assistant professor at the China Conservatory of Music in Beijing. She has won numerous honors and awards, including playing solo concerts at the Piano Pedagogy Committee of Chinese Musicians' Association in 2010, playing five piano recitals in Beijing from 2005-2008, and being selected as Champion of the Beijing District at the Hong Kong Asia Piano Open in 2006. She was also selected to play a piano solo in the Steinway & Sons 150-year anniversary concert held in the Forbidden City, Beijing, in 2003. She recently married Dr. Zhen Liu, assistant professor of engineering management and systems engineering at Missouri S&T.
The Chamber Orchestra will begin the concert with Gavotte in Rondeau, transcribed by Susan Post, followed by Fugue for Strings, by Benjamin Husted, and Shepherd's Hey, an English Morris dance by Percy Grainger.
The University and Community Symphony will play The Fellowship of the Ring (from the Lord of the Rings) by Howard Shore. Chang will be the guest soloist in the Yellow River Concerto by Xian Xinghai.
"Jing is a remarkable pianist. She has stunning technique and a maturity of musical expression that belies her years," says Cesario. "Her performance of this historically important work, based on a famous World War II-era cantata, is sure to be musically enthralling and quite entertaining."
For more information about the performance, contact Cesario at cesarior@mst.edu, or call the Missouri S&T performing arts office at 573-341-4185.