Join S&T's Middle Eastern students for Saudi Night
The area community is invited to learn about Middle Eastern culture and customs during Saudi Night at Missouri University of Science and Technology on Sunday, April 10. The event will be held from 5-9 p.m. in St. Pat's Ballroom of the Havener Center.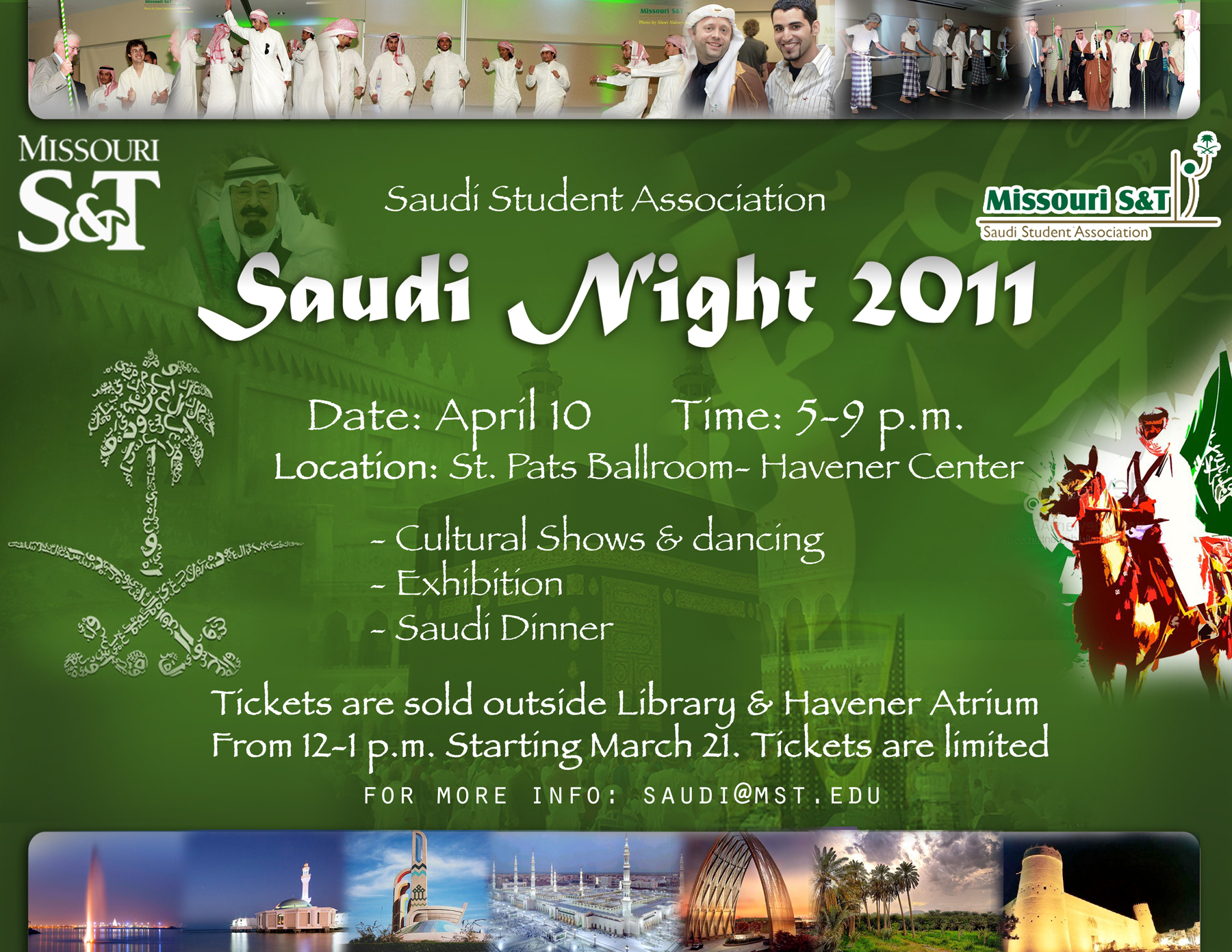 Tickets are $7 for students and $10 for all others, cash and checks only. Limited tickets are available on campus from noon-1 p.m. Monday through Friday, outside the Curtis Laws Wilson Library and in the Havener Center atrium, through Friday, April 8. Those unable to pick up tickets during this time may email saudi@mst.edu to make other arrangements.
This is the fifth year the Missouri S&T Saudi Student Association (SSA) will host Saudi Night. The semi-formal event will include exhibitions, showcases, dances, music, dinner and more.
For more information, email saudi@mst.edu.