Tickets available for 'Laramie Project' March 6
A student group from Missouri University of Science and Technology is sponsoring two performances of The Laramie Project, the story of the death of Matthew Shepard, on March 6 in Leach Theatre.
Performances will be held at 2 and 7 p.m. Sunday, March 6, in Leach Theatre of Castleman Hall, 10th and Main streets in Rolla, Mo. Admission is $8 for students and $10 for others. Tickets are available between 9 a.m. and 4 p.m. Monday through Friday and one hour before each performance in the Leach Theatre Box Office, located in Castleman Hall. Due to the adult subject matter, the performance is rated R.
On Oct. 6, 1998, Shepard was beaten, robbed and tied to a barbed wire fence in Laramie, Wyo. Several days later, he died. The two young men convicted of murdering him acknowledged he was targeted because he was gay.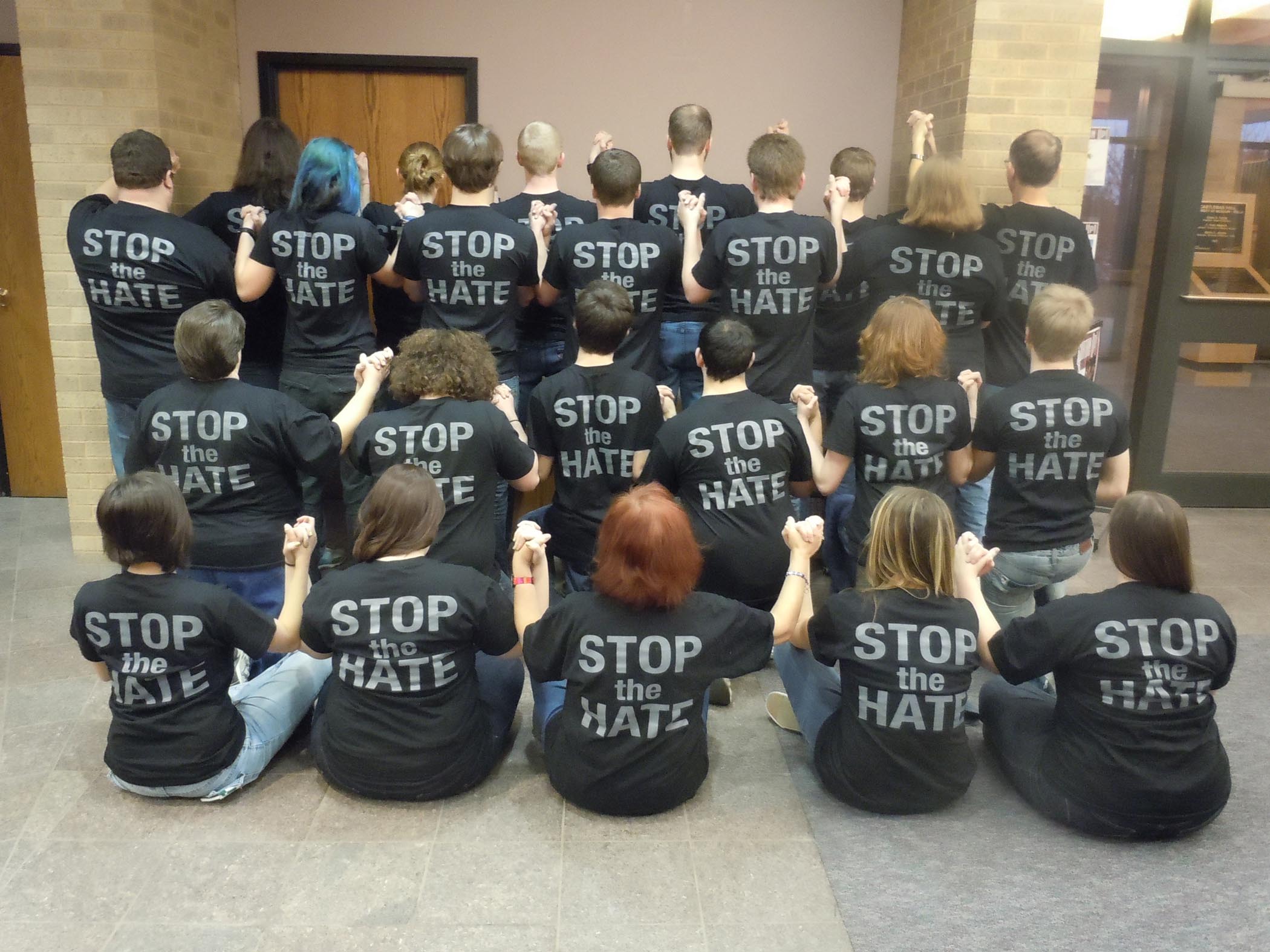 Members of DaVinci Society, a campus organization for all students, staff and faculty that focuses on lesbian, gay, bi-sexual and transgender students (LGBT) issues, approached Jeanne Stanley last fall about directing a project highlighting the plight and issues surrounding LGBT students on the Missouri S&T campus.
"I recommended The Laramie Project, because all voices and sides of the issues are brought to light," says Stanley, assistant professor of theatre at Missouri S&T. "From the character of Fred Phelps, fundamentalist preacher from Kansas, to the young lesbian student who blocked his hateful rhetoric with angels' wings, and everywhere in between, over 40 real opinions and attitudes are voiced via this presentation."
The Laramie Project was written by Moises Kaufman and members of the Tectonic Theater Project after conducting more than 200 interviews in Laramie with locals and Shepard's friends and family.
Stanley says the performances are intended to bring the bias to light and deal with it openly and honestly. T-shirts imprinted with "Stop the Hate" will be sold during the production. All proceeds from ticket sales will go to The Matthew Shepard Foundation and to PROMO, a group lobbying in Missouri to promote anti-hate legislation. There will be panel discussions after each performance.