Leach Family Series to feature Pocahontas
The beloved story of the Indian princess Pocahontas will be retold in a new musical at Missouri University of Science and Technology. Pocahontas will be performed at 4 p.m. Saturday, Oct. 16, in Leach Theatre of Castleman Hall, 10th and Main streets in Rolla, Mo. The show is part of the Leach Theatre Family Series.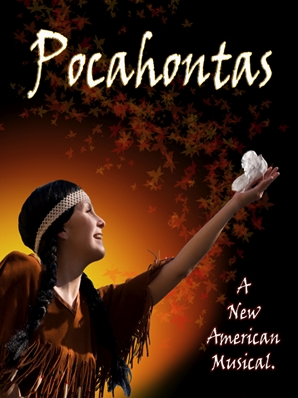 Tickets are $15 for adults and $10 for Missouri S&T students and youth. Tickets are available online, or from the Leach Theatre Box Office. Box office hours are 9 a.m. to 4 p.m. Monday through Friday. Call 573-341-4219 for more information.
The Magik Theatre of San Antonio, Texas, brings to the stage the story of Chief Powhatan's brave young daughter, Pocahontas, and her efforts to help Captain John Smith and a group of settlers. In the story, the group has just arrived in Jamestown, where the locals are hostile, food and supplies are running out, and winter is quickly approaching. Pocahontas helps Smith and the colonists survive until her father forbids her to continue, forcing her to choose between his wishes and what she believes is right. The musical is perfect entertainment for the entire family.
In the event that tickets remain for these performances, Leach Theatre will also offer discounted tickets through its "Back Row Club." The seats in the last row of the theater will be sold one hour before each event for $10 each.
Leach Theatre is a division of Missouri S&T's student affairs department. For more information about the series, call the Leach Theatre Box Office at 573-341-4219.