'Over the Hedge' is first offering in Family Film Series at S&T
Woodland creatures get a crash course in suburbia in DreamWorks' Over the Hedge. The film will be shown on the big screen at Missouri University of Science and Technology as part of the Leach Theatre Family Film Series.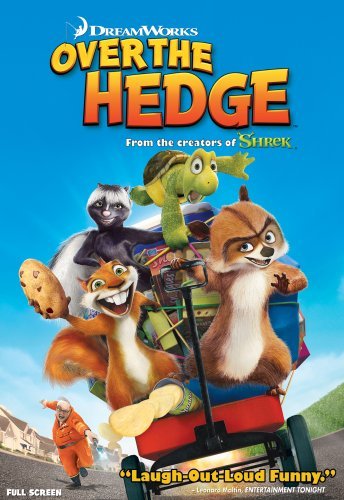 Screening begins at 11 a.m. Saturday, Sept. 25, in Leach Theatre of Missouri S&T's Castleman Hall, 10th and Main streets in Rolla, Mo. Admission is $2 per person. Tickets will be available at the Leach Theatre Box Office beginning at 10 a.m. that day.
The tale centers on an opportunistic raccoon and a mismatched family of forest creatures he cons into helping him invade the suburban sprawl that popped up while they were hibernating. Over the Hedge features an all-star cast of familiar voices and memorable characters and is rated PG.
Pizza, soda and fun activities are available following the film for a nominal charge. For more information, call 573-341-4219.
Additional films in the series include:
The Princess and the Frog (Disney) – Oct. 23
Aladdin (Disney) – Nov. 20
A Walt Disney Christmas (Disney) – Dec. 4
Tarzan (Disney) – Jan. 8, 2011
Happy Feet (Warner Brothers) – Feb. 12, 2011
Brother Bear (Disney) – March 5, 2011.