Music, masks, acrobats and Pooh come to S&T this season
The Leach Theatre Family Series this season includes a new musical, a visual artist, acrobats from Kenya and the story of Winnie the Pooh told in spoken word and sign language. The series is presented by the Missouri University of Science and Technology student affairs department. Performances will be held in Leach Theatre of Castleman Hall, 10th and Main streets in Rolla, Mo.

Tickets are available online or from the Leach Theatre Box Office. Box office hours are 9 a.m. to 4 p.m. Monday through Friday. Call 573-341-4219 for more information.
The 2010-11 Leach Family Series includes: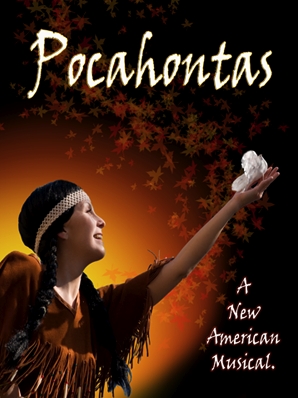 Magik Theatre's Pocahontas, 4 p.m. Saturday, Oct. 16. This new musical tells the tale of the young daughter of the great chief Powhatan and her friendship with English settler John Smith. Tickets are $15 for adults and $10 for students and youth.


Michael Cooper's Masked Marvels and Wondertales, 4 p.m. Saturday, Nov. 6. Cooper weaves stories using an unusual and colorful cast of characters, creating a world where dogs wear hats, wild stallions are tamed, giant noses sneeze and fish use candy to catch children. Tickets are $15 for adults and $10 for students and youth.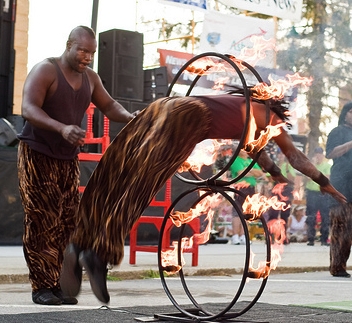 Kenya Safari Acrobats, 7 p.m. Saturday, Jan. 15, 2011. Incorporating much of their native culture into this high-energy show, the acrobats will thrill the audience with fire ring jumps, magic, feats of strength and more. Tickets are $20 for adults and $15 for students and youth.

SignStage on Tour's Winnie the Pooh, 6 p.m. Friday, May 13, 2011. This live performance of "Winnie the Pooh" will be performed by deaf and hearing actors. Join Christopher Robin, Pooh and the whole animal crew for a delightful, eye-opening adventure. Tickets are $15 for adults and $10 for students and youth.
The Leach Family Series offers discounts for purchases of four or more tickets to any of these performances.
In the event that tickets remain for these performances, Leach Theatre will also offer discounted tickets through its "Back Row Club." The seats in the last row of the theater will be sold one hour before each event for $10 each.
For more information, call the Leach Theatre Box Office at 573-341-4219.