Bird is the word on KMST's new segment
Public radio station KMST listeners can now learn about birding in the Ozarks in a new radio segment titled, "The Backyard Birder with Mike Doyen." The five-minute program will air three times on "Morning Edition" and twice on "All Things Considered" on the second Monday of every month. The program debuted on Monday, April 12.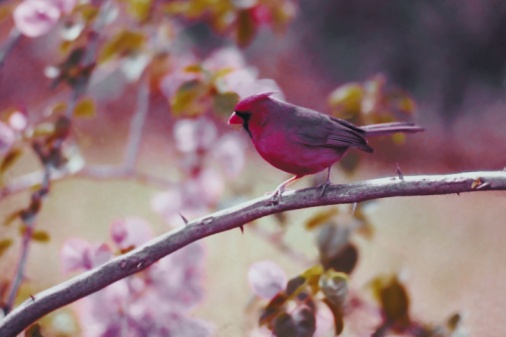 "We are fortunate to live in one of the most active birding locations in the country," says Doyen.
Listeners will learn how to attract more birds to their backyards, which birds to look for and when they will be in our area.
Co-host Jim Sigler says Rolla's Doyen brings a tremendous amount of expertise and enthusiasm to the program. Doyen is the past president of the Audubon Society of Missouri, former president of the Ozark Rivers Chapter of the National Audubon Society and currently the organization's birding coordinator. He was also instrumental in the planning and creation of the Tanager Trails Ozark Nature Reserve in Rolla. He is active in the American Birding Association, the Missouri Prairie Foundation, The Nature Conservancy and the Missouri Clean Streams effort.
If you have questions you'd like Doyen to address in future Backyard Birder programs, email him at mdoyen@yahoo.com.
KMST broadcasts its signal at 88.5 FM in Rolla and 96.3 FM in Lebanon, Mo. Its broadcast is also available online.