Neeley reprises movie role as 'Superstar,' comes to Rolla
The acclaimed rock opera that changed musical theatre forever, Jesus Christ Superstar, comes to Rolla next month. Ted Neeley will reprise the title role from the movie version of the play at 7 p.m. Thursday, Feb. 4, in Leach Theatre of Castleman Hall, 10th and Main streets in Rolla. The performance will be presented as part of Missouri University of Science and Technology's 2009-10 Campus Performing Arts Series.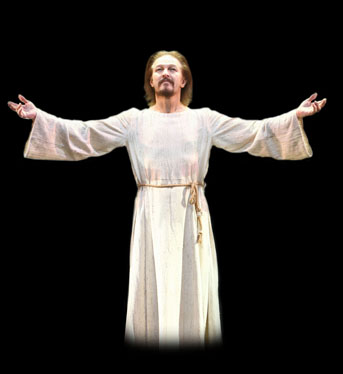 Tickets are $40 for adults and $35 for students. Leach Theatre is offering a $5 per ticket discount for groups of 10 or more. The first 75 tickets for Missouri S&T students are free.
Tickets are available online at leachtheatre.mst.edu/cpas/index.html, or from the Leach Theatre Box Office. Box office hours are 9 a.m. to 4 p.m. Monday through Friday. Call 573-341-4219 for more information.
The first collaboration by the legendary team of Tim Rice and Andrew Lloyd Webber, Jesus Christ Superstar received five Tony nominations, and Neeley received two Golden Globe nominations for his movie role.
The play features many powerful and moving songs, including "I Don't Know How to Love Him," "Hosanna," "Everything's Alright," and "Superstar." This revival of one of the most popular and enduring musicals of all time is sure to delight life-long fans and those who have never seen Jesus Christ Superstar.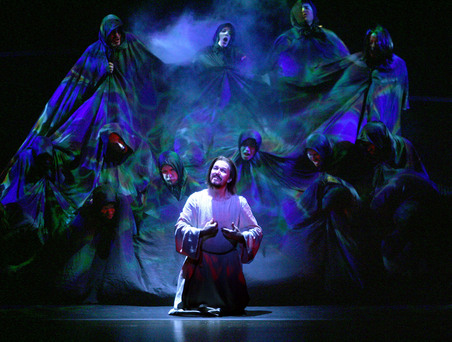 Leach Theatre will offer discounted tickets through its "Back Row Club" one hour prior to the event, should tickets remain for the show. The seats in the last row of the theater will be sold for $10 each prior to the performance.
This performance is sponsored in part by Forum Dental. Additional funding for the Missouri S&T Campus Performing Arts Series is provided by the Missouri S&T Endowment for the Performing Arts, the Missouri Arts Council and the Maxwell C. Weiner Endowment for the Performing Arts.
For more information about the Missouri S&T Campus Performing Arts Series, call the Leach Theatre Box Office at 573-341-4219 or go online to leachtheatre.mst.edu.