Classic Disney adventure 'The Jungle Book' to be shown at Leach Theatre this month
The last film produced by Walt Disney himself will be shown at Missouri S&T as part of the Leach Theatre Family Film Series.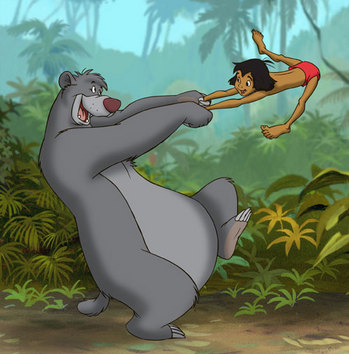 Disney's The Jungle Book will be shown at 11 a.m. Saturday, Nov. 21, in Leach Theatre of Castleman Hall.
Admission is $2 per person. Tickets will be available at the Leach Theatre Box Office.
The story of Mowgli, a young boy raised by wolves, was inspired by the Rudyard Kipling book of the same name. It tells of his adventure-filled, if reluctant, return to the human village to escape a man-hating tiger, Shere Khan, while escorted by the wise panther, Bagheera, and the happy-go-lucky bear, Baloo. The movie includes a number of upbeat, memorable songs, including The Bare Necessities and I Wan'na Be Like You (The Monkey Song).
The fun will include face painting and arts and crafts. Lunch and snacks, including pizza and soda, will be sold in the lobby following the film. For more information, call 341-4219.
Additional films in the series will include:
Mickey's Christmas Carol (Disney) – Dec. 12
Bee Movie (Dreamworks) – Jan. 16, 2010
Thumbelina (Don Bluth) – Feb. 13, 2010
The Rescuers (Disney) – March 13, 2010