Free film series brings the unusual to S&T
Beginning with the quirky independent film Sunshine Cleaning on Tuesday, Sept. 1, this season's Free Fall Film Festival at Missouri S&T will include an eclectic mix of foreign and domestic feature films and documentaries.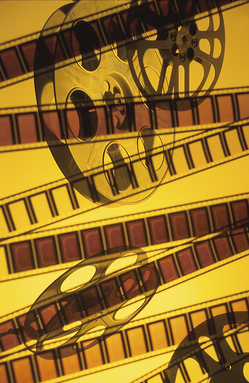 "The S&T Film Festival is completing its 35th year this semester," says Dr. James J. Bogan Jr., Curators' Teaching Professor of art history and film at Missouri S&T and director of the film series. "The lineup continues the tradition of making films available that would otherwise not be screened in Rolla. Everybody is invited to give it a try."
The films are free and open to the public. The movies will be shown at 7 p.m. on Tuesdays in Leach Theatre of Castleman Hall.
The Fall Free Film Festival includes the following motion pictures:
Sunshine Cleaning – Sept. 1
The Reader – Sept. 8
The Navigator – Sept. 15
Man on Wire – Sept. 22
Death at a Funeral – Sept. 29
Sin Nombre – Oct. 6
Happy Go Lucky – Oct. 13
The Brother from Another Planet – Oct. 20
Scarlet Street – Oct. 27
Mister Johnson – Nov. 3
FLOW – Nov. 10
The Limits of Control – Nov. 17
The Amazon and Beyond, with filmmaker Ryan Wylie – Dec. 1
Encounters at the End of the World – Dec. 8
The S&T Film Festival is supported by the Missouri Arts Council and the university's Campus Performing Arts Series; Curtis Laws Wilson Library; Student Union Board; office of the chancellor; civil, architectural and environmental engineering department; and arts, languages and philosophy department.
For more information about the film festival, call 341-4185.